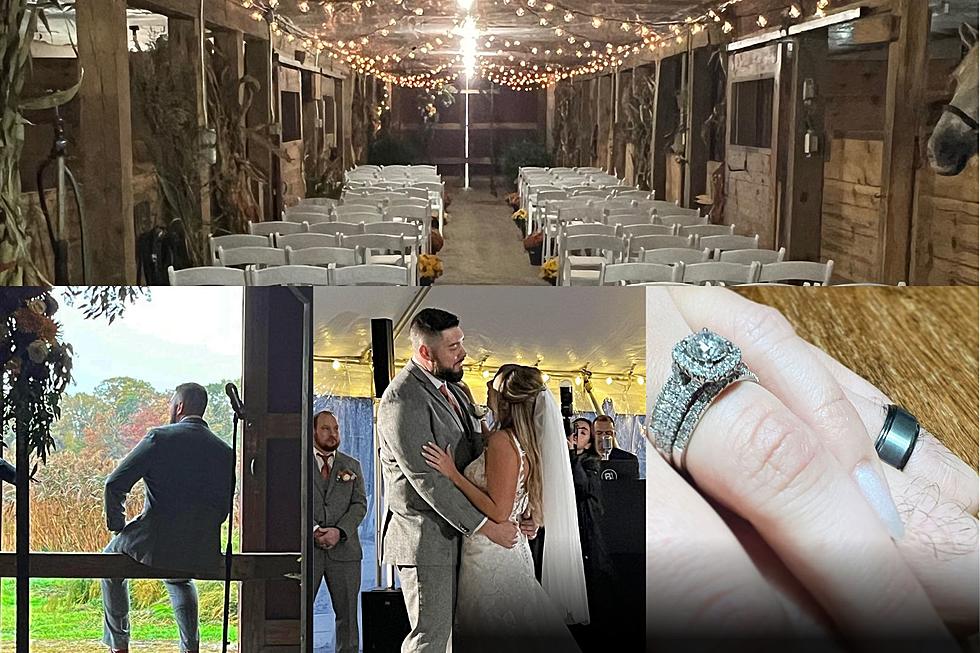 Gazelle Shares Beautiful Behind-the-Scenes Photos From His Wedding Day
Courtesy Gazelle's Wedding Guests
Life sure moves fast. It's hard to believe that my wedding day is already in the rearview mirror.
On Saturday, Oct. 21, I married the most beautiful woman in the universe. She's not only my best friend, she's also my biggest supporter and my saving grace. Most important, she's my wife. I can't wait to spend my life with her.
Our love story is really about two small-town kids who grew up, swiped right on Tinder and fell in love. Although this journey has just begun, I can't wait for forever.
If you're getting married any time soon, here's a bit of advice:
1. It's true that weddings go by fast. Don't blink, because it'll be over before you know it. The best thing you can do is keep reminding yourself to stop and take a moment. Soak in the company and the love. Your guests have gathered to see you and it's the best feeling in the world.
2. Your wedding is ike reaching the top of Mount Everest. Being on top of the world, at that specific moment in time, is enough to take anyone's breath away, so don't forget to breathe.
I found my eyes glued to my wife.
My wife.
What a simple yet remarkable thing to say for the first time. She had such an angelic glow to her and her dress was stunning. I can say with complete confidence that I'm the luckiest man in the world. Loving her is easy.
In the end, even though we wanted to invite hundreds more, we had to be mindful of our budget, and choosing the guest list was no easy task. If money was no object, we'd have the world witness our love without hesitation. That being said, we are grateful for our family and friends who could attend our joyous day and shared their great behind-the-scenes photos for this gallery.
Enjoy! Just don't take any of my cake. 
P.O.V. of Gazelle's Wedding From The Guests Perspective
A few behind-the-scenes photos from Gazelle's wedding that were taken by his guests.
Gallery Credit: Gazelle
20 Cringeworthy Moments Captured at SouthCoast Weddings
From fights to infidelity to the bridal and groom's attire, here are 20 stories that will make you cringe at local weddings here on the SouthCoast.
Gallery Credit: Gazelle
Celebrity Couples Who Secretly Got Married
Below, discover 25 famous pairs who tied the knot in secret, private wedding ceremonies away from the glare of paparazzi cameras.
Gallery Credit: Michele Bird
More From WFHN-FM/FUN 107