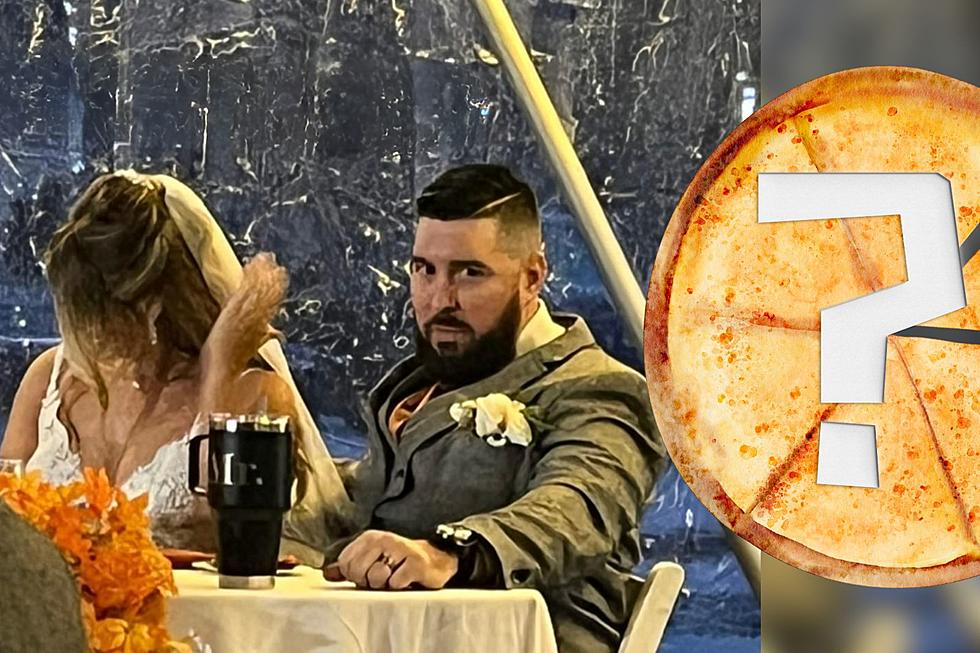 Mystery Person Ate Half of Weird 'Wedding Cake' Before Newlyweds Could Cut It
Courtesy Christine Fox
The best thing I can tell anyone getting married is that something might go wrong, so roll with the punches.
Some things are out of our control, like inclement weather. Then there's having something as important as your wedding cake go missing. That can can raise your blood pressure.
It just happened to me.
On Saturday, Oct. 21. I married the most beautiful woman in the world. I now call her my wife and I couldn't be happier. Leading up to the big day, we both decided that getting a wedding cake was a waste of money. It's not that we don't like cake, we're just not crazy about it.
That's why we went with a pizza instead. Unfortunately, when it came time to cut the pizza, I noticed that half of it had been eaten. My jaw hit the floor and I couldn't, for the life of me, figure out who the culprit was.
Carmine's in New Bedford was kind enough to make us a gluten-free cheese pizza as a wedding gift. By the time the ceremony rolled around, it had been half-eaten.
I could have gotten pretty angry. Then again, why sweat the small stuff?
My cousin Karson and her future hubby Eric worked quickly to get us a replacement. Let's just say it wasn't delivery, it was DiGiorno, and no one knew the difference. My wife grabbed one end of the pizza cutter and I took the other and together we cut a piping hot pizza that did the trick.
In the end, the day was amazing and I couldn't be happier to have married the love of my life. If something was meant to go wrong, I'm fortunate it was just a pizza, and hopefully it satisfied the hungry soul who decided they needed half.
More From WFHN-FM/FUN 107