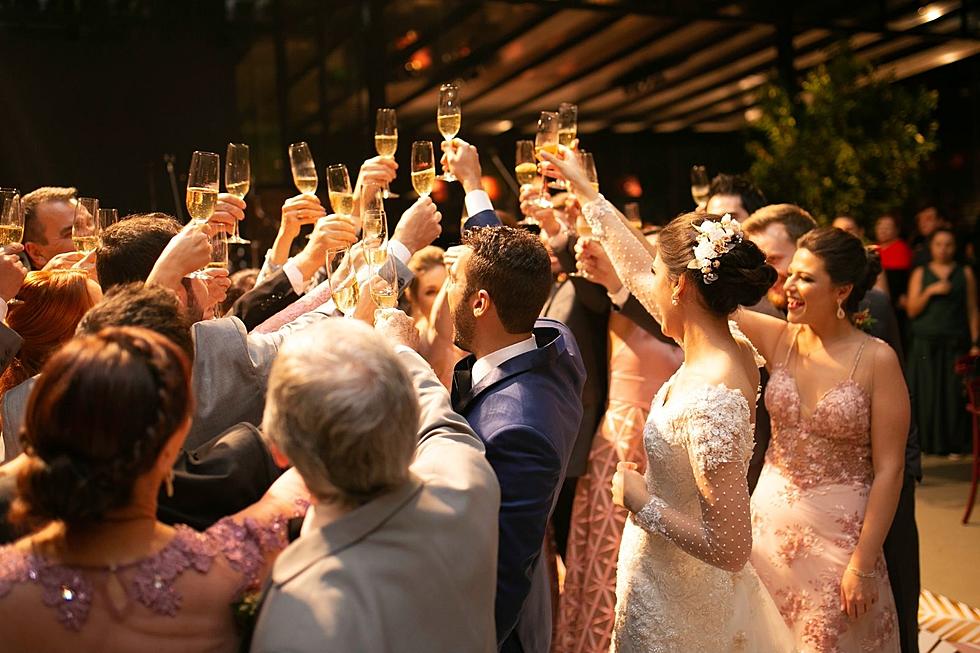 Should Uninvited Wedding Guests Be Allowed to Crash a Wedding After Dinner?
Canva
Wedding week is here. Nobody panic.
This weekend, I'll say "I do" to my fiancee. It's been quite the journey and there's still lots to do leading up to the big day. From cleaning out the horse barn we'll be using for cocktail hour (and likely the ceremony if it rains) to weed-whacking the property line, I've been a busy bee.
The last thing I need is more stress.
Inviting guests was no easy task. My bride-to-be comes from a large family and I know too many people. Cutting it back to only 150 for budget reasons was a challenge, but we got it done. Sure, we feel bad about leaving the rest of our extended family and friends out, but I promise there was no harm intended. We had to do what we had to do.
Recently, multiple guests who were not offered plus-ones asked, "Can my significant other come to the wedding after dinner when the dance floor opens?" Normally, I wouldn't care, but I agreed that wouldn't be fair to other guests.
Weddings are joyous occasions meant to bring together family and friends to celebrate the union of two people, but it's a tough call: Should wedding crashers be allowed to stay or be asked to leave?
I asked that same question to our listeners on Michael and Maddie and the phone line lit up.
Here are a couple of highlights:
Makenzie:
No one told me, but 37 people crashed my wedding. The whole thing was overwhelming and taught me a lesson about the unpredictability of events like that. Keep it small and keep it simple.
Kelsey, with a different perspectie:
After the main ceremony and initial reception, I decided to open up the wedding venue. I allowed acquaintances and friends I initially couldn't invite due to capacity limits.
Whatever happens, I just want to have a good time.
Let me know your thoughts on this. Write to me at Gazelle@Fun107.com or leave a message on the Fun 107 app.
20 Cringeworthy Moments Captured at SouthCoast Weddings
From fights to infidelity to the bridal and groom's attire, here are 20 stories that will make you cringe at local weddings here on the SouthCoast.
Gallery Credit: Gazelle
Some of the Worst Wedding Disasters Ever:
While some wedding day issues are weather-related others are created by a bunch of chaos. Check out these outrageous wedding day disasters.
Gallery Credit: Billy Jenkins
These Are the Top 15 Global First Dance Wedding Songs
Discover the top 15 first dance songs used at wedding around the world, below (as of March 2022).
Gallery Credit: Jacklyn Krol
More From WFHN-FM/FUN 107