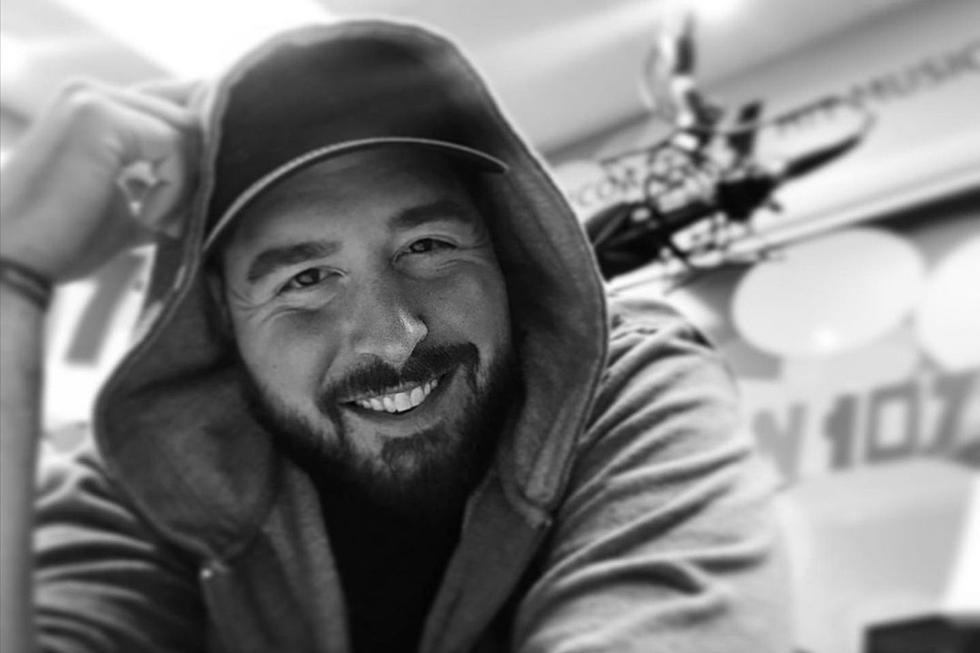 Gazelle Celebrates 34 Amazing Trips Around the Sun
Gazelle/Townsquare Media
Holy smokes. Today I'm 34 years young without a clue of where the time went.
For the very first time, I woke up on my birthday and didn't even realize it until at least a good 30 minutes after I crawled out of bed. Any other year, I'd be exhausted from losing sleep the night prior over excitement. However, today didn't phase me at all. It just felt like any other day, but in a good way.
As I look back on 2021, it was one hell of a roller coaster ride with all the thrills, ups and downs. Nothing bad came from it, but it sure was a busy year that felt as though it would never end. Yet here we are, days away from 2022 and I couldn't be in a better place in the world than I am now.
Every morning, I wake up to one of the best jobs I could ever ask for with an amazing radio family I can call my own. Working alongside Michael Rock and Maddie Levine, waking up the SouthCoast on the daily, making people laugh, cry, smile – sometimes mad, but that comes with the job – and laugh some more. I live for this.
I moved back to New Bedford and although my heart will always have a special home in Westport, I've grown to love the bustling and diverse melting pot of a city. My neighbors are simply the best and I've learned to navigate around the area better than I ever have.
The busy year in general was somewhat of a blur, but from what I remember, these were the highlights:
I joined a men's-only book club to better myself, as a man, to help better the world.
I not only ate a squirrel quesadilla, but invited TikTok star and Dartmouth resident Zachariah Porter to try it live on Michael and Maddie.
I started wearing those trendy blue light glasses simply because it was a fad, but only wore them for about a week before calling it quits.
I created one of the tastiest breakfast sandwiches around at our local New Bedford based Honey Dews called the "HD-XL" (sausage, ham, bacon, egg, Pepper Jack cheese and cream cheese on a jalapeño cheddar bagel). We also had some fun pranking Honey Dew this year, too.
I shut down the local internet when I announced that Ma's Donuts – now Grandma's Donuts – is back open again after being closed for years. Read the whole Ma's (Grandma's) Donuts saga here.
I watched the fireworks from a balcony on Pompano Beach in Florida, just because.
I got the honor of hanging out with some awesome and amazing people at Gnome Surf.
I hosted my very first "Festa de Gazelle" and it was wild.
I DJ'd a mini-feast at the Airport Grille in New Bedford.
I witnessed a 96-year old veteran from Fall River fly the skies once again.
I kayaked as much as I could, whenever I had the time.
I reunited with some old friends from college after not seeing each other for years.
I was cleared by my cardiologist of any issues.
I taught kids the importance of not being a bully at an anti-bullying rally in New Bedford.
I DJ'd yet another successful Monster Mash, costume and all.
And last but not least... received the "Content Creator of the Year" award from Townsquare Media.
To be quite honest, it doesn't get any better than that and it's all thanks to the stronghold of a support system that I have on the daily. My one bit of advice I can offer after all is said and done is this:
Treat life like a remote control, or a "clicker," as I grew up calling it. Never fast forward, as much as you wish you could move past certain things or obstacles, embrace it head on and don't ever look back. The rewind button is forbidden. Pause whenever you can and need to, and when you're ready to move forward, hit the play button. Just don't forget where you came from, it's the most important characteristic one has.
To everyone who reached out with birthday wishes and shoutouts, I personally want to thank you for being there and listening to this crazy life I have to offer. It's not perfect, but it makes me happy; that is the only goal I seek. Here's to another 34 and beyond – I'm far from being done.
Look Inside New Bedford's Abandoned Orpheum Theatre
New Bedford's Orpheum Theatre has been vacant for decades, but artifacts remain in place as an ode to its rich history. Let's go inside.
WARNING: Under no circumstances should you enter this property. By doing so you risk bodily harm and/or prosecution for trespassing on private property.
More From WFHN-FM/FUN 107