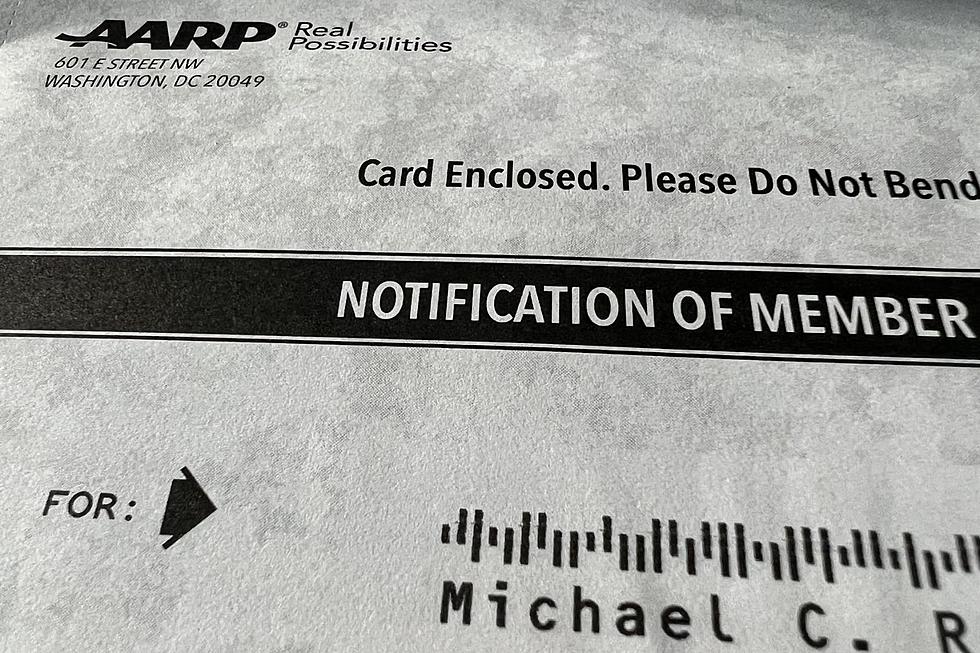 AARP Better Slow Its Role
Michael Rock/Townsquare Media
Back off AARP! I'm not kidding. I just turned 50 two weeks ago. Don't be coming at me like I'm some kind of 60 something year old thinking about retirement. That's not me. If I sound defensive, that's because I am.
I'm still processing the fact that I just "celebrated" a milestone birthday. Fifty was a tough pill to swallow, especially after I just sent off my oldest to college. This growing up thing is coming fast and furious. In my experience, if there's one thing I've learned about growing up it's that you never quite seem to stop adulting. You just wade deeper and deeper into the pool until you realize you're up past your belly button, and it won't be long before you're bobbing for air!
I still had leftover birthday cake when I checked the mail and found an AARP letter.
"Oh, you'd like it," said my mom. "It's kind of like AAA. It can get you lot's of discounts."
That's great. I like saving money as much as the next guy, but I've got a reputation to protect, here. I play Olivia Rodrigo songs on the radio. I still wear cool footwear to work (according to my Millennial morning show partner, Maddie). I can't be caught whipping out an AARP card in front of people. I might as well ask the old guys down at McDonald's to save me a seat for morning coffee.
Go away, AARP. Come back and visit in 10 years...when the thought of retirement might actually pop into my mind every once in a while.
Until then, I'll keep tossing them in the trash.
The Most-Played Songs for Every Year of Fun 107's History
Fun 107 has played a lot of hits over the years, but what are the biggest ones? We put together a list of the hottest hit for each year of Fun 107's 32-year history – and some of them may surprise you. And if you can't remember the song or you just want to hear it again, click on the title of the track or the photo to see the music video.
Gallery Credit: Nancy Hall
Rock Stars Celebrating Birthdays in October
October is here and here's a list of rockers who are celebrating their birthdays this month. From David Lee Roth to Robert Trujillo, they're all born in October.
Gallery Credit: Alicia Selin
More From WFHN-FM/FUN 107