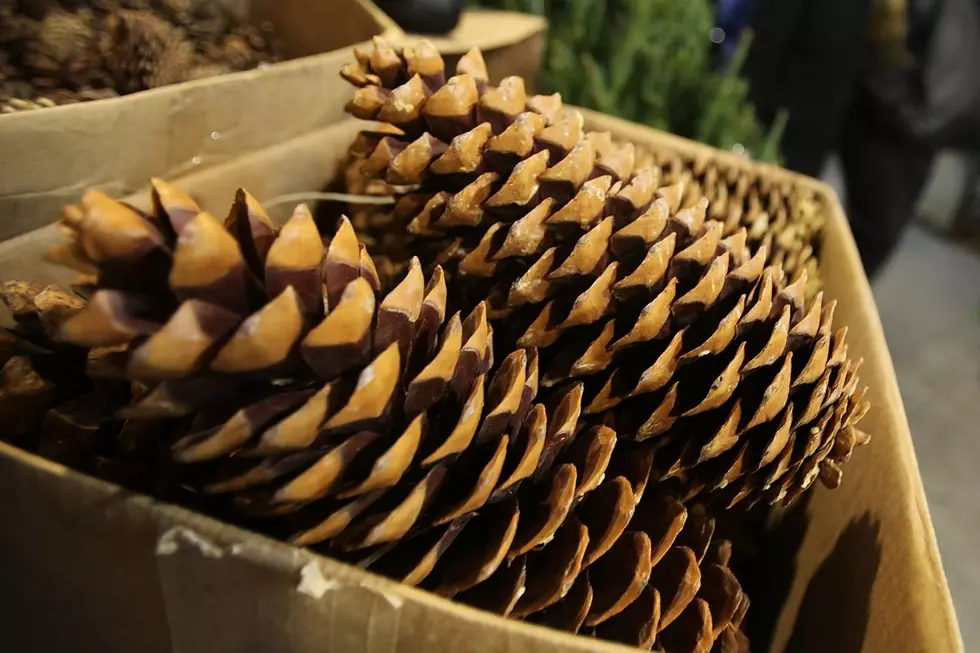 Could Clam Shells and Pine Cones Become SouthCoast Exports?
Photo by Mario Tama/Getty Images
In case you missed it, Gazelle was showing off his latest purchase on the morning show today. He inexplicably paid $15 for what is supposed to be "the perfect Dorito" specimen. It arrived today, handsomely displayed in a mason jar, and somehow remaining unbroken through its travels from the Bronx.
I'm not going to lie, it's an attractive-looking corn chip. Fifteen dollars, though? I'm not sure I'd go that far.
It reminded me a whole lot of this article I wrote about three and a half years ago about a website that could help New Englanders sell their perfectly-shaped maple leaves for $1 apiece.
It also reminds me a lot of a different article I wrote about six years ago about a guy from Boston who was selling "authentic blizzard snow" from the Blizzard of 2015. He was selling six pounds of snow for "only $89" (marked down from $99). He'd package the snow up in a plastic bag and wrap it in tin foil. People from warm climates were actually buying it as a gag gift.
We started thinking about different things we could sell to out-of-towners at a crazy markup. One idea was a "New Bedford surprise" featuring fish heads and fish guts. You could mail it to someone you don't particularly care for, all for only $19.95.
I have to give credit to a couple of callers who came up with some pretty legitimate ideas. One gentleman's idea was to sell authentic New England clamshells, presented in a mason jar similar to the Dorito. The shells could come bleached or "au natural" with the original stink.
Someone else called in with an idea for the holidays: New England pine cones. A pack of 10 for $10.
Do you know the craziest part? These ideas would actually work. There's a buyer for everything.
If Westport Were a Candle, It Would Smell Like...
Seven Things You Need to Know Before Moving to the SouthCoast
More From WFHN-FM/FUN 107