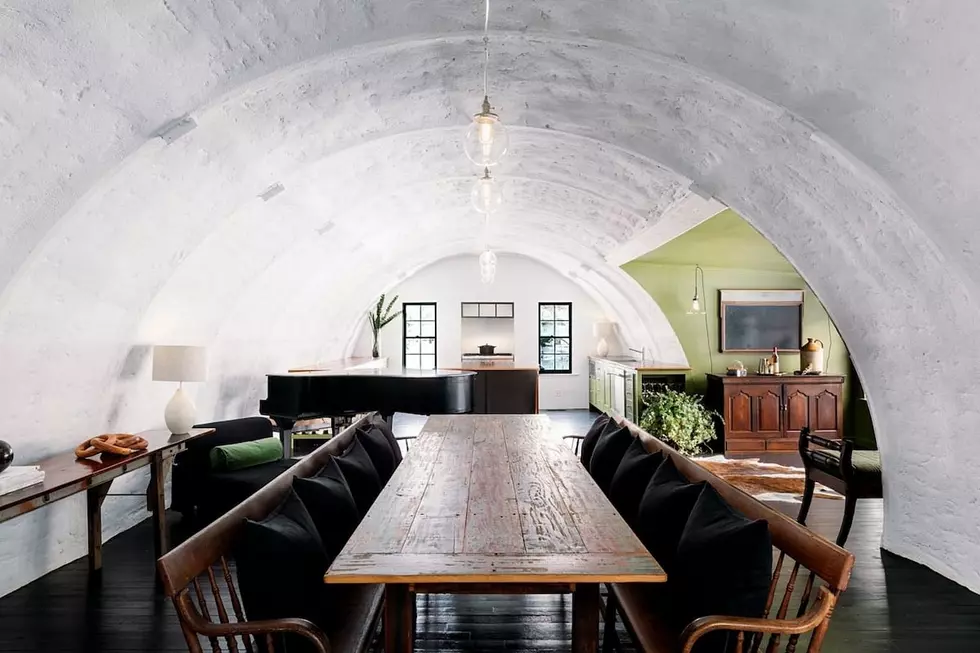 Tiverton Quonset Hut Airbnb Is Your Dome Away from Home
Blair Moore via Airbnb
 If you're tired of looking at the four walls of your house and are in dire need of a vacation not too far away from home, I've found the perfect place for you – consider it your dome away from home.
There is an Airbnb nearby in Tiverton, Rhode Island called "
The Quonset
." This house is a totally out of this world experience for the whole family to enjoy for an amazing change of scenery. It's also pretty isolated for all of your social distance needs. I don't know about you, but I think this house looks like something out of a movie.
You can rent this 2600 sq. foot house for $434 a night, with up to 10 people. It might seem like a lot but if you and your friends have quarantined in preparation for a nice stay away for a week or weekend, this is definitely the place and you could split the cost.
Not only are there four bedrooms and two bathrooms, but there is also an oversized kitchen and dining room in the dome area that seats 12 people. I can only imagine having a huge feast cooked in that big kitchen served on that nice long table surrounded by friends and family.
Enter your number to get our free mobile app
Now that you know your kitchen and dining needs will be fulfilled when you stay here, let's get into the fun stuff. There are two living rooms, one of which is also used as a game room that includes a ping pong table and a secret kids' room. While you stay there you also have access to the oversized outdoor deck with a fire pit, grill area, and a brand new hot tub.
I would be content just staying at the house, but if you wanted some things to do that are COVID friendly, the beach is a short bike ride away, and you can take advantage of the kayaks that are free to use whenever you'd like.
Take a quick tour of this unique Airbnb find:
Tiverton, RI Quonset Hut Airbnb Is Your Dome Away from Home
More From WFHN-FM/FUN 107