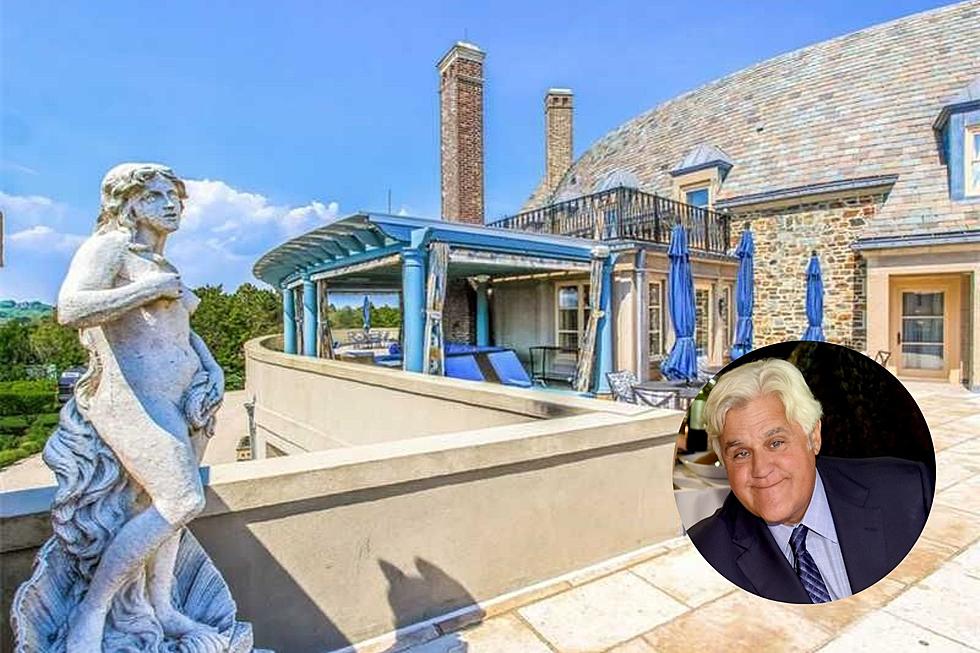 Jay Leno Knocked on the Door of Seafair Newport and Bought It
realtor.com and Getty Images
Buying a home tends to be a long, drawn-out process between finding the perfect home, closing on the deal, and signing hundreds of documents. When you are a multi-millionaire, the process plays out a little differently.
Nighttime television host Jay Leno has owned his lavish, Newport, Rhode Island home since 2017. It's not uncommon for celebrities to flock to the beautiful, seaside town in the Ocean State, but rarely do you hear of a celebrity just "popping in" to see if the house is for sale. Here's the story of how Jay Leno and his wife, Mavis, became residents of Newport.
Leno sat down with Michelle Hoffman, a contributor at Forbes, and opened up about his rather odd way of landing real estate in one of the prettiest cities in New England. It all started with a drive around town.
He told Hoffman that he was driving down Ocean Avenue when his wife spotted the exquisite estate known as the Seafair, towering over the ocean that was directly behind it.
So, I said to Mavis, 'Do you want that house? Let's see if it's for sale.' I turned the car around to go back to the house," Leno said.
The caretaker ended up giving a tour to the A-Lister and his wife. According to Forbes, it was on the market, just not yet listed. Here's where it gets interesting.
"We get the owner on the phone, and I said, 'Will you sell the house as-is, with everything, all the furniture, the ketchup in the refrigerator, the saltshakers and just walk away?'" Leno said. "And he said, 'Yeah, I'll walk away.' We agreed on a price, and I bought it. We closed in 30 days."
If only it were that easy for us average folk to get our hands on a sprawling estate such as this one. But when you're Jay Leno, you can get away with that sort of thing.
The next time I drive down Ocean Avenue this summer, I'll keep my eyes peeled for the Seafair. I wonder if he really did keep the ketchup and saltshakers?
Want to look inside Leno's $17.5 million home? Keep scrolling.
A Look Inside Jay Leno's Newport Mansion
Since 2017, Jay Leno has lived the life of luxury on Ocean Avenue in Newport, RI, and here's sneak peak inside.
More From WFHN-FM/FUN 107