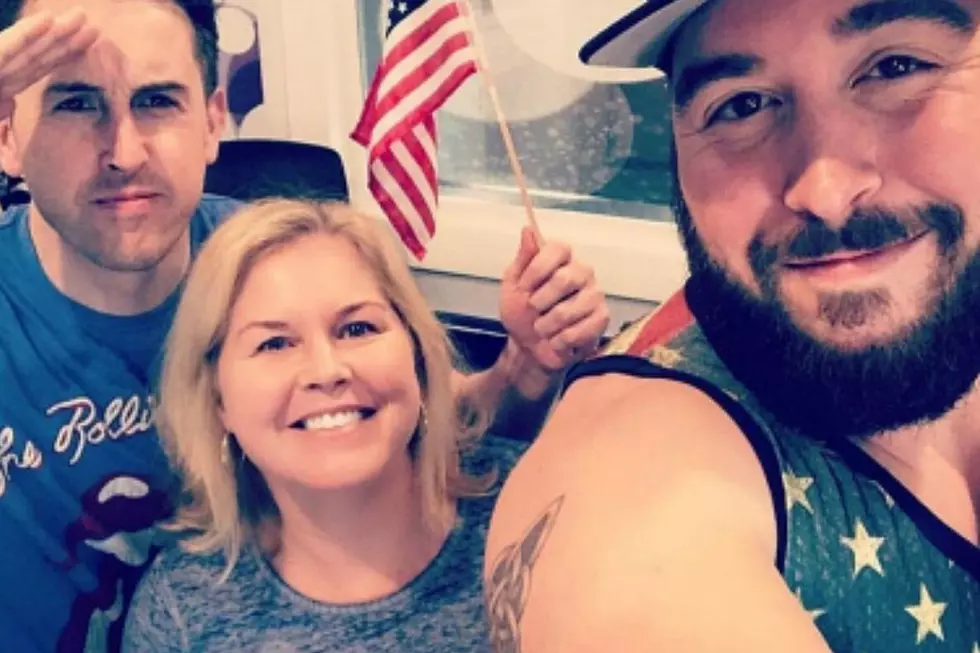 Why Christine Is Stepping Away from the Rock and Fox Show
Townsquare Media
As I step aside and come off of the Rock and Fox Show, I am genuinely excited for Michael, Gazelle and now Maddie to become our new morning radio show on Fun 107 and the SouthCoast.
Today is my last show with Michael and Gazelle and I am, of course, feeling really sad about it. I love these guys and will miss them a lot. But I know that our friendships will always be here, nothing changes that. Thursday morning we announced the news that I would be leaving the show and if you didn't hear it on the radio, here's why.
I own a small business, a women's fitness and wellness studio located in Plymouth. We will be celebrating 10 years in business this summer and over the years, I've been very fortunate to have had a great staff which is a huge reason we've remained a successful small business. Part of why I have been able to return to Fun 107 (twice) and be a part of the Rock and Fox Show with Michael and Gazelle is that my staff have always been quite capable of handling day-to-day operations. I've always juggled my schedule doing both the radio show and the business with maybe a little more on my plate at times, but with my husband's help, we've managed.
When COVID-19 happened and we were forced to close the studio abruptly, I felt like a deer in headlights. I can't fully describe how nervous, unsure (about anything), stressed and emotional I was. I'm not really sure how I got through the rest of that dark week in March. The questions in my head were non-stop and at all hours of the day and night. We were faced with not knowing what the future would be and when we'd be able to safely re-open for our clients. It was scary.
I wish I were a superwoman of sorts and could be in two places at once, but I'm not and I can't. There is only one of me and only so many hours in the day. So, I had to make a quick and hard decision to leave the Rock and Fox Show in order to be back at my business full time once we are able to re-open. I also felt it would not be fair for the show and the radio station if I couldn't give my 100 percent each and every morning.
As I'm sure any business owner would agree, your establishment runs at its best when the owner is present. This will be the most crucial of times for me to oversee our day-to-day operations, making sure all new protocols are in place and being practiced properly by my staff and of course our clients as well. And as much as I'll miss being there with Michael, Gazelle, and our awesome listeners each morning, I am very excited about re-opening my studio. I am gearing up to dig deep and tackle everything I need to in order to come out of this on the other side, successful and with happy and healthy clients.
The one thing I have kept saying to myself through all of this these past 10 weeks is that this will pass and life will resume. It has to. And thankfully, my prayers are being heard.
I want to wish Maddie the best with her new job here at Fun 107, I know she's going to be a great addition to our Fun 107 family and the communities here on the SouthCoast. I got to meet her this week and spent more time with her yesterday and I think she is a real girl's girl, which I LOVE. I feel you all are going to love her, too.😍
Christine's Top 10 Albums of All Time
Enter your number to get our free mobile app
More From WFHN-FM/FUN 107