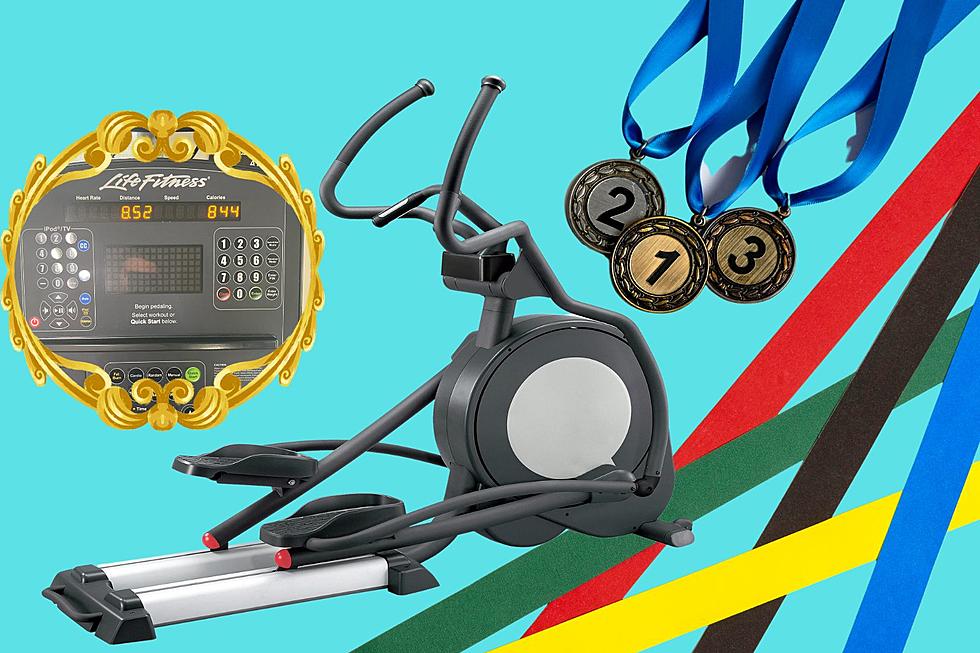 If Working Out on an Elliptical Was an Olympic Sport, Gazelle Would Take Home Gold
Gazelle/Townsquare Media/Canva
Before you all hit me with the "slow news day?" comments, just know that this is the weirdest flex I've ever shown the world.
When it comes to working out, I've been around the block a few times. Especially when it comes to cardio. One of my favorite workouts to stay in shape or simply lose a few pounds is the elliptical in the gym. There's something about it that makes fitness fun and downright easy.
I can say with full confidence that if working out on an elliptical was an Olympic sport, I would take home gold. How's that for a flex?
Even on days where I don't have much in the tank, but still need to get a good sweat in, the elliptical comes in clutch. It's light on the knees and once you have a rhythm going, there's no stopping. I can go upwards to 9-10 miles at a decent clip for a minimum of an hour straight- no rest breaks.
Just this year alone I've strengthened and tested my cardio to see how long I can go for and if there was ever an Olympic event that involved ellipticals (perhaps in a triathlon with a bike and a treadmill), I would be the first to sign up and begin looking for endorsements. Perhaps I can even get some love from Tony Little, the spokesperson of the 'Gazelle' machine (no relation).
Working out on an elliptical is nothing less than beneficial for your health. It improves balance, burns fat, strengthens leg muscles, and is a lot easier on joints and knees. If I owned a local gym, I would have local competitions all the time. Perhaps Work Out World in New Bedford, Crunch Fitness in Fall River or even Anytime Fitness in Dartmouth can make this a trend.
Who wants some? I'm ready to sweat.
LOOK: 20 Fascinating Photos From the First Modern Olympic Games in 1896
To celebrate the history of international sports cooperation,
Stacker
 took a look back at that groundbreaking event in Athens, when the modern Olympics were born in 1896. Keep reading to learn more about the athletes, spectators, and sports at that iconic event.
20 Fun Facts About The Olympics
The most shocking fact is #17, but I think everyone secretly knew #6.
Read on to see the complete list of 20 fun facts below.
All You Need for a Perfect At-Home Gym
The best equipment to have in your very own home gym
More From WFHN-FM/FUN 107