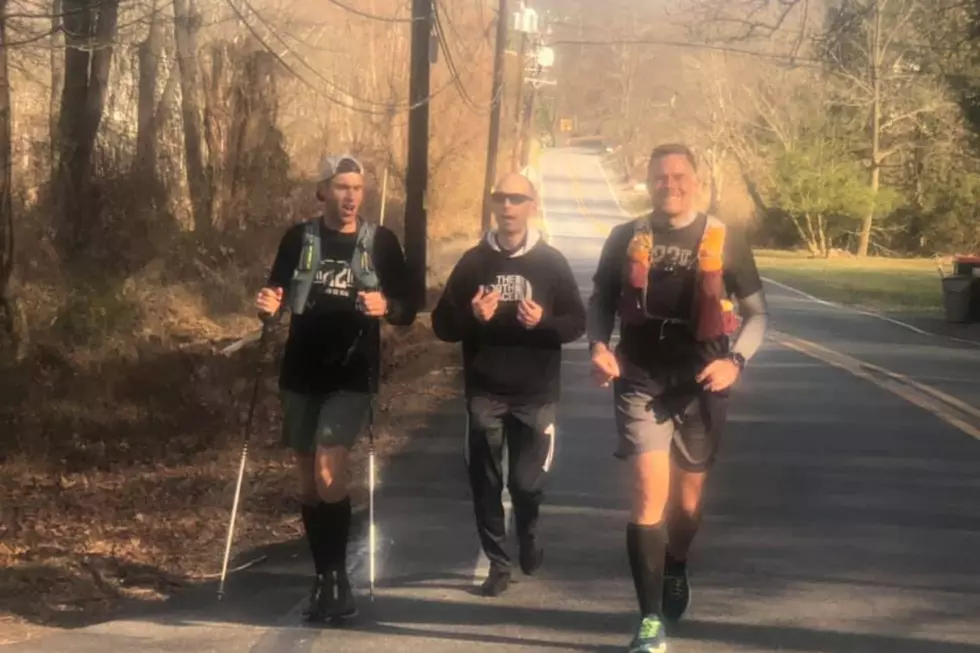 The 500-Mile Journey, Day 11: An Awarding Arrival at Annapolis [VIDEO]
Mission 22
Just one day left for Brian Tjersland and Josh Milich as their 500-mile journey that began on Cape Cod is finally close to its completion.

With only one day remaining, Milich and Tjersland will be completing their final stretch on the road as one they'll never forget.
As far as today goes, where do I even begin? Today was the day I was meeting the team down in Maryland and lo and behold, I started off by missing my flight, delaying my start down south by a few hours.
As the runners were within reach of their daily goal, I was just landing at Ronald Reagan Washington National Airport in D.C., about an hour south from where I needed to be. With the help of the Metro train system and an expensive Uber, I was finally reunited with the crew.
They told me stories of locals who lent a hand and kept them company, including a Mission 22 Ambassador himself who drove over three hours just to bring the boys something to eat. The terrain was fewer hills, more urban and they even ran into a bit of construction along the way, but did that stop them from pressing on? Hell no.
Well, as promised, I told the guys I would run the last 10 miles with them, but somehow they managed to up the ante and I'll be running the full 26.3 with the team (a marathon, as some call it). Am I nervous? Not really. Am I prepared? Absolutely not, but I'm here to push myself to the limits to fight for those who need a lending hand, even if that means running the furthest distance I'll ever endure.
CBS News heard about Milich and Tjersland and came out to film them, interview them and air their story on national television. I honestly couldn't be any more proud of these guys.
At the end of the day, we soaked for a bit in the hotel hot tub while Milich and Tjersland closed out their night with their nightly recap:
Day 12 will take the two men from Annapolis Junction, Maryland to their final destination, the Arlington National Cemetery.
Here's how you can track Milich and Tjersland along their 500-mile adventure:
Click below to help donate towards their goal of $100,000:
More From WFHN-FM/FUN 107