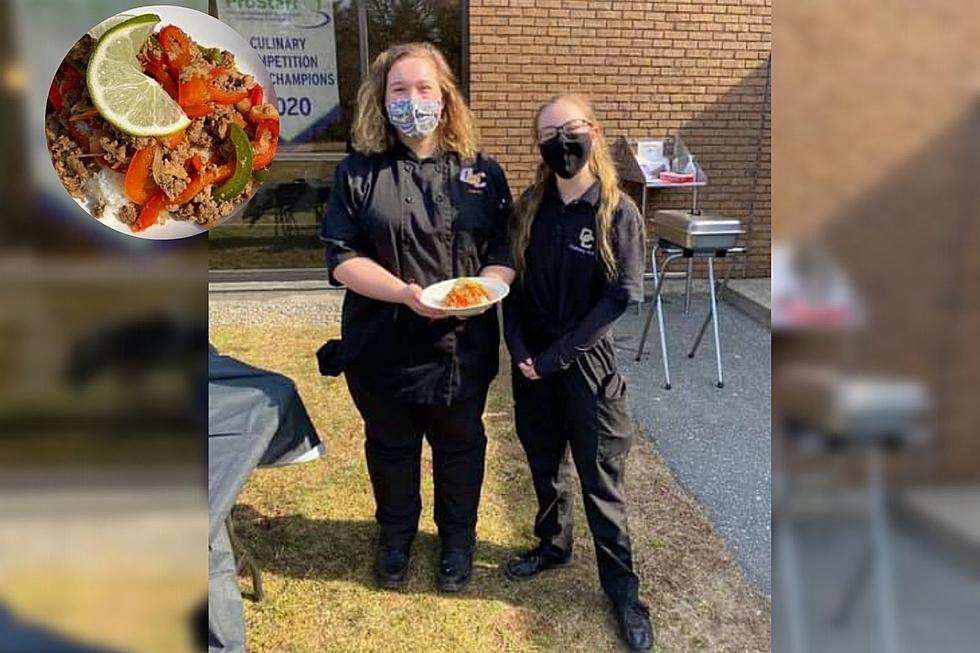 Rochester Students Develop Space Food for Nationwide Competition
Courtesy of Old Colony Regional Vocational Technical High School Facebook
Two high school sophomores at Old Colony Regional Vocational Technical High School are making waves in the culinary world after placing second in the national NASA Hunch Culinary Competition.
After a tough academic year, Felicity Kulak and Megan Correia were able to end it with a culinary project that is out of this world.
With Chef Ashley Ulett at the helm, Felicity and Megan began working on the NASA Hunch Culinary Competition in 2020, which aims to provide astronauts with healthy and sustainable meals. Megan has a passion for outer space, so she and her best friend Felicity knew they wanted to take on this competition head on. The goal was to come up with a recipe that would process well for space flight, in hopes that their recipe would be chosen to fly up into space with future astronauts.
The school's Facebook page explains how Felicity and Megan had to complete research on the processing of food for space and the nutritional guidelines that astronauts need to adhere to, write a research paper on what they learned, create and submit two recipes, prepare the recipe for a panel of judges, and follow it up with an in-depth research paper, a video about their team and recipe, and their recipe being prepared by the chefs at Sullivan University for judging.
Oh, and they only had two weeks to do it.
Megan and Felicity placed second in the nation, winning themselves a $40,000 scholarship if they choose to go to Sullivan University.
"I was so excited for them," Chef Ulett said. "They are only sophomores, so to make it in the top 10 was unbelievable. I really think they will go far (in culinary arts) and I hope they do the competition again next year."
KEEP READING: 3-ingredient recipes you can make right now
More From WFHN-FM/FUN 107