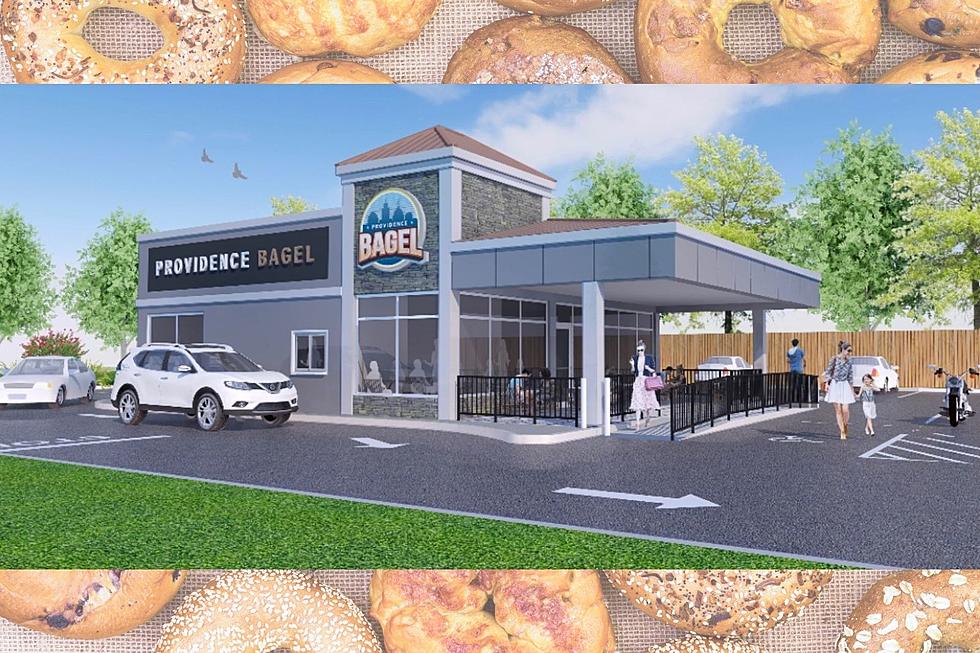 Providence Bagel Shop Owner Thrilled to Break Ground in South Attleboro
Courtesy of Chris Wietecha
Bristol County is about to step its bagel game up in 2022 thanks to a Rhode-Island based, family-owned business crossing the Rhode Island border to South Attleboro.
Providence Bagel is notorious for serving up the freshest batch of bagels in the state, and now owner Chris Wietecha is excited to bring his famous baked good to his home state.
Around seven years ago, when Wietecha returned to the East Coast after living in Arizona, he quickly realized there weren't any good bagel shops in the Providence area.
"I started doing some research, I visited places around the country, and I decided that Providence needed a bagel shop," he said.
Five years later, Wietecha is the proud owner of four different locations and has broken ground for his fifth in South Attleboro.
"Our secret is our recipe from an old school baker from Long Island named Bob Iacolla," Wietecha said.
Wietecha credits his traditional recipes and his traditional way of doing things for the success of his little idea that turned into a thriving small business.
"There are certain things that a lot of places where the world cuts corners, but we don't cut corners," he said.
No microwaves here, just freshly baked goods and delicious coffee.
When Will It Providence Bagel Open in South Attleboro?
The goal is for the Spring of 2022
Where Will Providence Bagel Be Located in South Attleboro?
It will be located at 68 Washington Street.
Does Providence Bagel Serve More Than Just Bagels?
Providence Bagels serves up a lot more than just freshly-baked bagels. The menu will have breakfast sandwiches, deli sandwiches, and an assortment of different types of coffee, all locally sourced.
What Will the Providence Bagel South Attleboro Location Look Like?
This will be a modern and trendy bagel shop that invites customers to stay awhile with their cozy dining area. You can expect a clean look on the inside and a fun mural on the outside. Every location has a mural painted by a New York artist.
10 SouthCoast Businesses That Need a Drive-Thru
Life would be a little easier on the SouthCoast if these popular local businesses had a drive-thru option.
The Dishes to Try Most at Over 100 SouthCoast Restaurants
From the freshest seafood you can find to some of the best dang Portuguese dishes outside of Portugal itself, there are so many dishes to enjoy and love here on the SouthCoast, and we put 'em all into one spot. Check out more than 100 of the SouthCoast's favorite restaurants, and let us know if your favorites made the list.
More From WFHN-FM/FUN 107