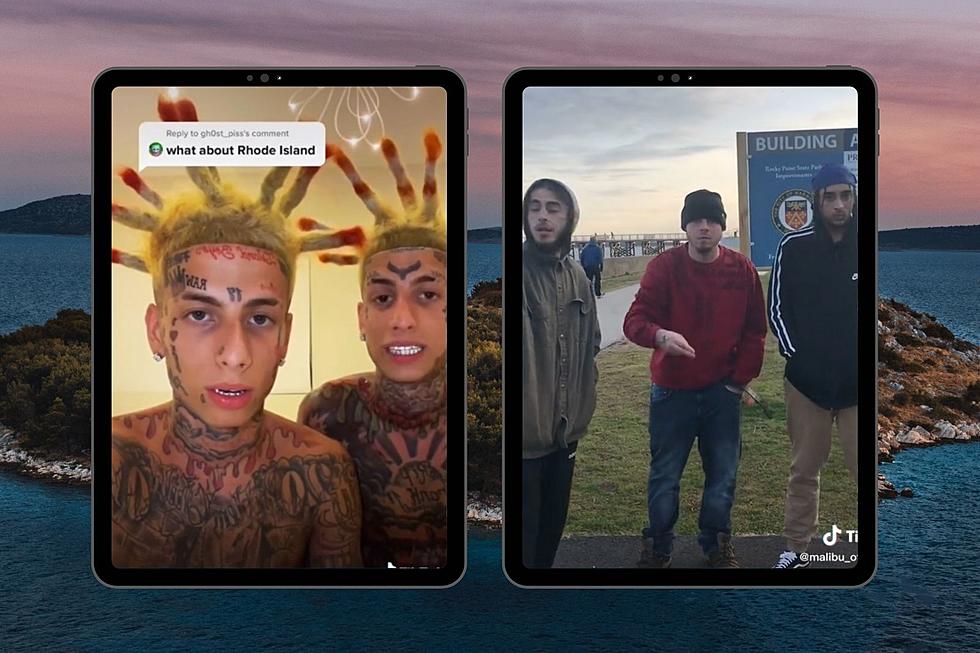 Warwick Rap Group Threatens Island Boys for Mentioning Rhode Island
malibu_of_waraq/TikTok
Two Floridian rappers known as the Island Boys have seemingly taken over TikTok with their viral video that highlights their questionable rapping skills.
However, people can't seem to get enough of them as millions of viewers continue to watch the boys tell us what it means to be an "island boy." In one of their latest videos, they address my home state of Rhode Island, and a local rap group is not happy about it.
If you don't remember being introduced to the rap group Waraq in 2020, let me refresh your memory. A group of boys from Warwick, Rhode Island began making rap videos and quickly went viral for their so-called music. If they were going for comedy, they nailed it, but it turns out, Waraq takes the rap game very seriously, and continues to produce music that some may say is right on par with the Island Boys: questionable and hilarious, but from which it is impossible to look away.
Waraq caught wind that the Island Boys said Rhode Island is not an island, therefore its residents cannot be "island boys or girls." That didn't sit well with Waraq.
"First of all, keep our name out of your mouth," said Billy Palazzo, lead goon of the Waraq clan, as he stood near the shoreline of a beach in Warwick, Rhode Island with his squad. "Second of all, it's in the name. Island is in the name, baby."
Who wants to tell Billy that Rhode Island is not, in fact, an island?
I can't decide if I am more impressed with the fact that the Island Boys knew Rhode Island was a state or that Waraq was able to gain over 35,000 likes with a single video.
The video has been viewed over 300,000 times, proving that the tatted twins and the squad from Warwick may just be the perfect recipe for trashy, binge-worthy TikTok drama.
20 Times Hollywood Came to the SouthCoast
From Ben Afleck to Jennifer Lawrence, a string of A-Listers have made their way to the SouthCoast to film movies, shows, and even music videos.
More From WFHN-FM/FUN 107