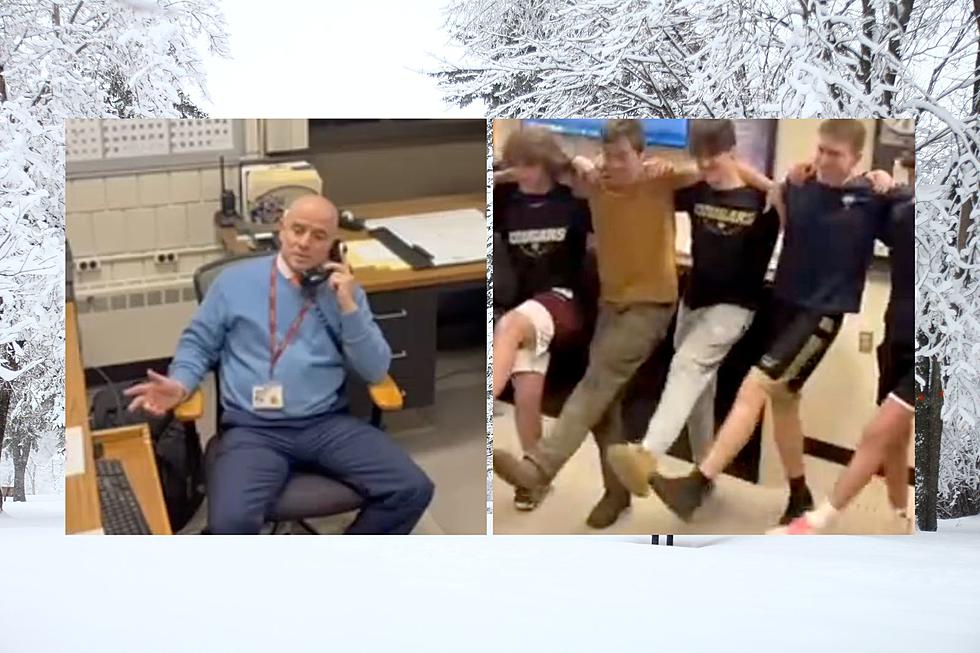 Rochester School Calls On Michael Bublé for Creative Snow Day Announcement
Old Colony Regional Vocational Technical High School/Facebook
While some schools chose a delayed start on Tuesday, other schools on the SouthCoast went with a good old-fashioned snow day and it was cause for celebration.
Old Colony Regional Vocational Technical High School's superintendent Aaron Polansky is at it again with another music video to get the Rochester students excited about a moment that was few and far between this year.
This Isn't the First Time
The school went viral last year when Polansky and Assistant Superintendent Jolene Costa decided to do a parody of Ed Sheeran's hit single "Shivers" to announce the first snow day of the year.
"We picked up an iPhone and put a few clips together and put it online," said Polansky.
Last year's masterpiece garnered over 15 thousand views.
This Year's Music Video
This time around, Polansky chose to test his crooning abilities and tackle a parody of Michael Bublé's  song "Feeling Good."
With the help of a Rockette-inspired dance from a group of students, Polansky picked up his phone turned microphone, and sang his own version of Bublé's hit.
"You know I don't want you to drive, you know how I feel," he sang. "It's a snow dawn, it's a snow way, it's a snow day Tuesday, and we're canceling school."
A+ for effort, and from the looks of it, I'm not the only one who got excited about the announcement. The parody has racked up over 12 thousand views since Monday evening.
While I certainly miss the days of huddling around the television in the morning and waiting to hear my school get called on the newscast to announce "school is closed," these students get a different type of memory to hold on to. A silly music video and a glorious snow day.
These SouthCoast High School Memories Never Fade
We asked you to share the incident from your high school days. Here are some of our favorite answers. How many do you remember?
More From WFHN-FM/FUN 107