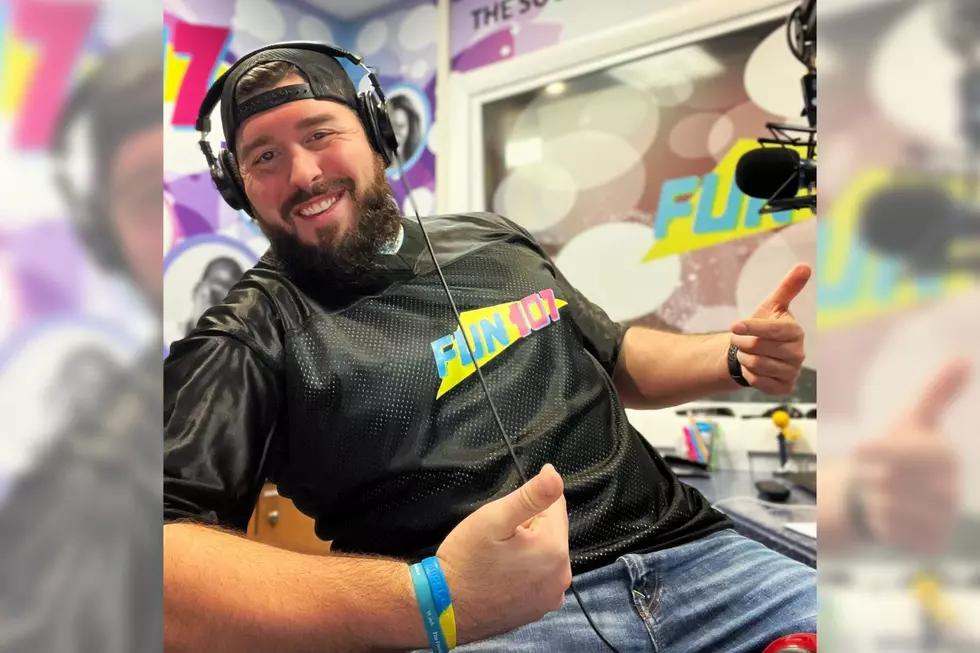 Gazelle Delivered a Surprising Birthday Announcement as He Celebrates 35 Years Around the Sun
Gazelle/Townsquare Media
December 21, 2022. The day I turned 35 years old. Where has the time gone?
From the moment I woke up, my phone blew up with texts, Facebook messages and Instagram DMs -- you name it. What a feeling to be showered with so much love. I truly am beyond grateful.
On Michael and Maddie, the Fun 107 morning show, Maddie Levine asked me how I felt, what my birthday plans were and about my next chapter. It's something I've been thinking about for quite some time.
I'm always working, always busy, always doing something. With my mental health dwindling and my overall health/diet on the fritz, I needed to make a change and I needed to do it now. Here's an example of my resolution outlook for 2023:
Improving nutrition by cutting out gluten. I've been having severe intolerance that's starting to become painful.
Making more time for family and friends. I'm not getting any younger), especially my fiancee.
Putting the alcohol down. My body and mind are overdue for a detox.
I'm holding myself accountable for that last one. After a while, even if it's just social, drinking gets old. The saying goes, "When you booze, you lose," and I'm trying to be on the winning team. Now, don't get me wrong, I'm not discouraging anyone from having a few cocktails or brewskis. This is simply something I not only want but need to do.
With only one season left under my belt with the Providence rugby team, I'm training as hard as possible to finish my sports career with a bang. This means more focus at the gym as well as in the kitchen. My fiancee has been super-supportive when it comes to eating healthy and being cautious about what goes into our bodies at home and it truly is a huge help. For that, I'm grateful.
There's nothing wrong with being in your 30s. It's like being in your 20s, but with money. As long as you're responsible financially, you'll be setting yourself up for your 40s.
Before I get carried away and blabber on and on, I'd like to conclude this with a simple "thank you" to everyone who not only showed birthday love but who have supported me throughout the years. It does not go unnoticed.
These SouthCoast Coffee Shops Will Serve You Christmas Day
Even on Christmas morning you need your coffee fix. These SouthCoast coffee shops will still be open so you can still stick to your morning routine.
More From WFHN-FM/FUN 107