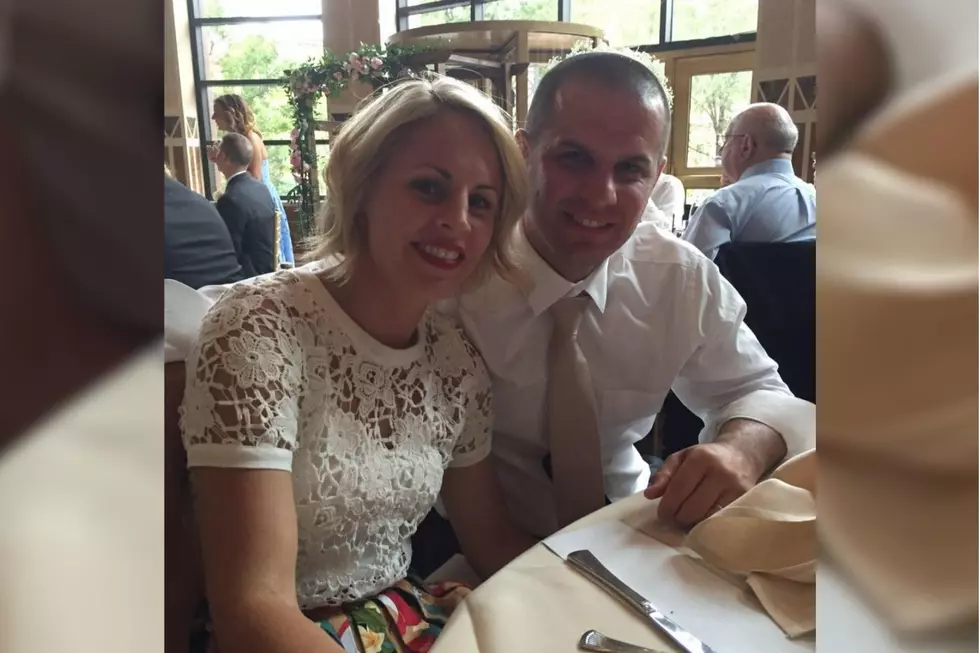 Dartmouth Special Education Teacher Wins SouthCoast Teacher of the Month
Meghan Gagnier via Facebook.com
Congratulations to Fun 107's SouthCoast Teacher of the Month for December 2020. Thank you to our sponsor Spindle City Auto Glass for helping to make this school classroom even better.
Meghan Gagnier is a Special Education teacher at Southeastern Mass Education Collaborative who received an amazing nomination for the SouthCoast Teacher of the Month in December. Needless to say, our sponsor Spindle City Auto Glass was seriously impressed after reading about all the wonderful work she's done and we couldn't agree more.
Maddie and Gazelle from Michael and Maddie sent a video to our winning recipient:
Mrs. Gagnier received such touching nomination letters to Fun 107, so we decided to share it with the rest of you:
The submissions read as follows:
"Mrs. G has gone above and beyond in her classroom of 5 special needs kids to TEACH and GROW through this pandemic! Our students have barely fallen behind in their education or their 'learning' systems. She is a blessing beyond any teacher, we as parents have experienced. It's hard on ALL families and students, but special needs students have had a real hard time without consistency and routine. Mrs. G has always put her students first! We are grateful!"

 
Another submission read:
"Mrs. G, as the has the children call her, is the most inspirational teacher. She comes to class each and every day with amazing energy and enthusiasm. When around her, you can't help but to also feel her energy, passion, and enthusiasm. She is always optimistic about the goals she sets for these special children. Many of these children, like my daughter, are non-verbal. It can be quite difficult to engage these children but Mrs. G.'s passion for teaching and loving her special students allows her to cross boundaries and any challenges quickly become new lessons that the students ultimately achieve but only because of Mrs. G's creative, unique, and passionate attention to do anything possible for her students to learn. She not only teaches her students but also their parents and caregivers the unique games and lessons - that are always fun- to help our children learn basic skills to make their lives fulfilled. Mrs. G does so much for her students, the staff, and the families despite her own personal issues. Mrs. G's husband was diagnosed this year with a serious, rare brain cancer. Even through all this, she still brings the same passion, love, and energy to her classroom. As I said earlier, my daughter is non-verbal and only uses a few signs (that Mrs. G taught her). However, my daughter uses the sign for "mother" when referring to Mrs. G. And that is exactly the passion and love she exudes to each of her students."
Congratulations to Mrs. Gagnier and everyone over at the Southeastern Mass Education Collaborative in Dartmouth who work so hard each and every day to make a fun learning environment for all our kids.
If your child's teacher is one of those amazing human beings that goes above and beyond for their students and deserves some recognition this year, nominate him or her for the Teacher of the Month award. They may be as lucky as Mrs. Gagnier.
Let's show our teachers some love for working so hard for our kids.
Enter your number to get our free mobile app
More From WFHN-FM/FUN 107