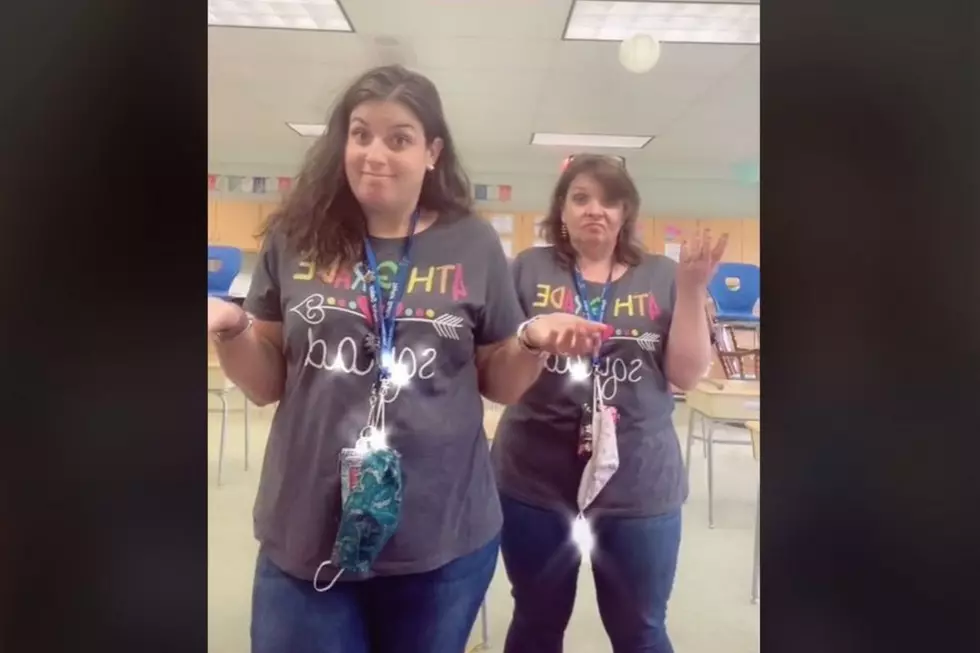 New Bedford Teachers Team Up to Create Dynamic Duo
Miss DeMarco 102 via TikTok
Ms. Jaclyn DeMarco and Mrs. Cheryl Fish are fourth-grade teachers at William H Taylor Elementary School in New Bedford. They were nominated by A. Hancock, a parent whose child would most likely attend school over the weekend if possible thanks to the learning environment that this dynamic duo has created for their students.
"I was going to only nominate Ms. DeMarco because she is technically my daughter's teacher, but after some thinking, it's only fair to nominate both Ms. DeMarco and Mrs. Fish. Here's why: My daughter is in the fourth grade. She doesn't have just one fourth-grade teacher. She has two. Together they split the subjects and all of the students get to spend time in both classrooms every single day. They get these kids up and out of their chairs during their lessons.
To me, this isn't your typical fourth-grade classroom. Ms. DeMarco and Mrs. Fish make their classrooms fun and inviting. They have motivational and positive posters and colorful decorations and they have cool string lights lighting up the rooms. They even make TikTok videos. My kiddo loves going to school every day. She would probably go on Saturday and Sunday too if she was allowed. Ms. DeMarco and Mrs. Fish aren't just teachers, they are a team and together they are educating our youth in a fun and exciting way. I can't think of a more deserving duo than Ms. DeMarco and Mrs. Fish."

Congratulations to Ms. DeMarco and Mrs. Fish for being Fun 107's SouthCoast Teachers of the Month for April of 2022. As the winners of this month's award, the team will receive a gift card for $100 to Amazon so they can continue to make their classrooms fun places to learn. A special thank you to our sponsors BayCoast Bank, PrimaCare, and McDonald's for helping to make this classroom even better.
If your child's teacher is one of those amazing human beings that goes above and beyond for their students and deserves some recognition this year, nominate him or her for the SouthCoast Teacher of the Month award HERE. They may be as lucky as Ms. DeMarco and Mrs. Fish.
More From WFHN-FM/FUN 107