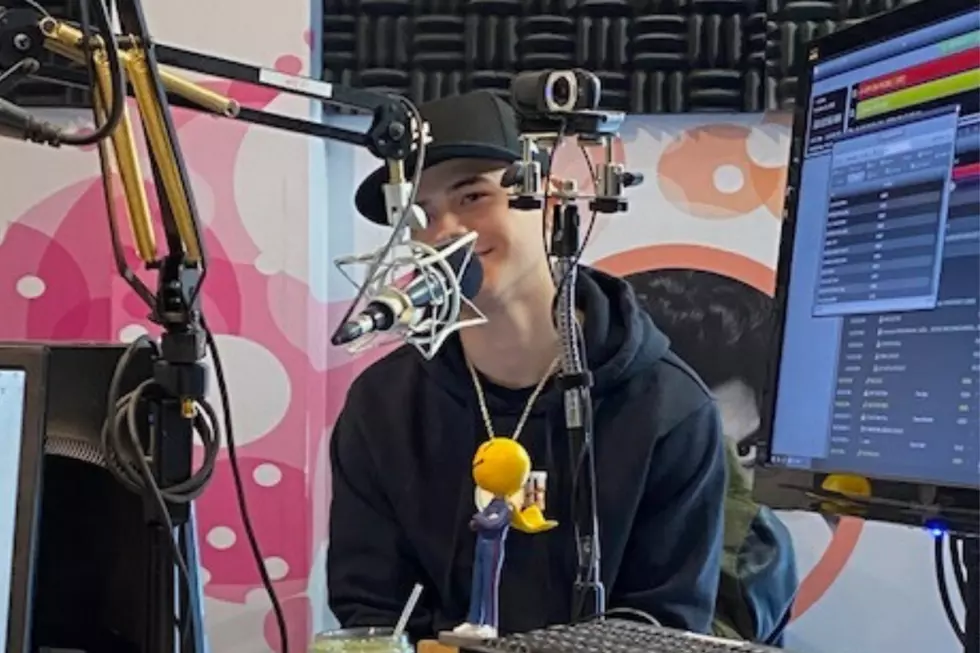 D. Muñoz Visited Fun 107 and Dropped His New Track [WICKED OR WHACK?]
Jackson Scott/ TownSquare Media
Let's face it, not many record labels are signing new artists. We keep hearing music from the same major pop stars. So when Epic Records calls and says they just signed a new artist and they want to come by, we say yes! So it was cool to hang out with D. Muñoz today.
Does this Dominican boy from New Jersey have what it takes to break through all of these major names?
A first look, he reminds me of a DJ Pauly D. After meeting him and chatting for a few, he definitely brings the talent and charisma that I don't think Pauly D can touch.
We got to chatting a little about how he got his foot in the business, a little about his family and upbringing, and who he looks up to in the music world.
As you can see, he is a pretty easy guy to chat with. His new song is pretty chill with that club vibe to it.
If you missed it as the "Wicked or Whack?" today, here is the music video that just dropped a few days ago:
I'm digging it. He apparently has a big crush on actress Draya Michelle and hopes to get her to notice him now that he is signed. My fingers are crossed for him.
Think this Jersey boy is going to make waves here on the SouthCoast with his new song?
That's up to you. Vote now whether you think it's wicked good, or totally whack.
Enter your number to get our free mobile app
More From WFHN-FM/FUN 107