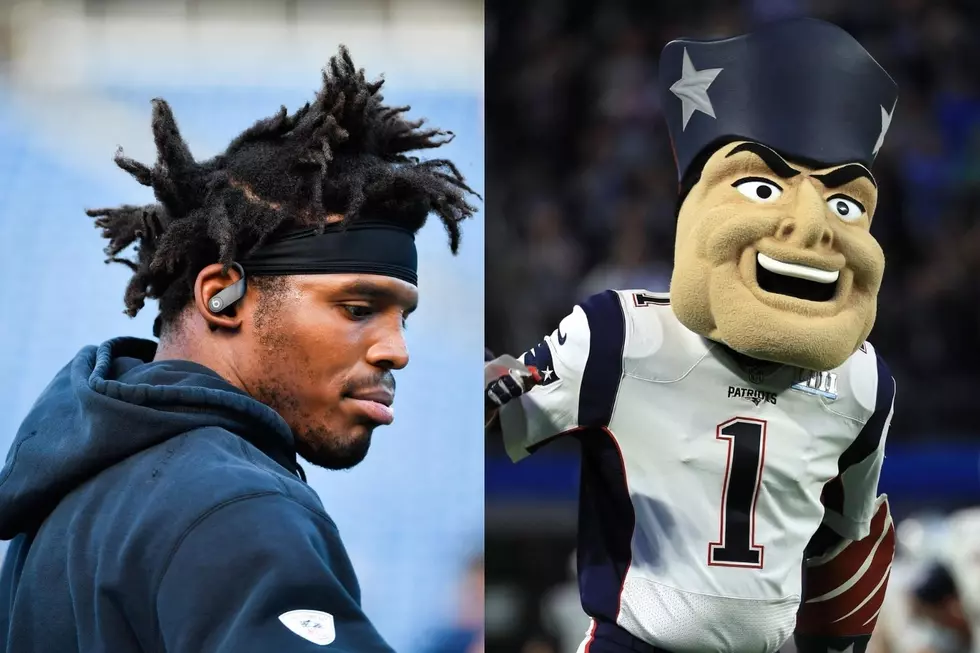 Cam Newton Is on a Collision Course With Pat Patriot
Getty Images
Theoretically speaking, we are roughly a month away from Patriots football. Our first look at the Patriots will be on game day of Week 1, as there will not be any pre-season games – a trend that I hope continues after COVID-19 resolves itself, but I digress.
Needless to say, it will be a new-look Patriots team in a few different ways.
Superficially, there will be new uniforms for the squad. Perfect timing, really, as the new uniforms for the Patriots usher in the post-Tom Brady era.
More meaningful will be the change under center as the outgoing TB12 is replaced by the man who helped introduced the "dab" to the world.
Cam Newton and Tom Brady are about as different as two quarterbacks can be in the NFL. Brady can do a lot of things well, but two things he can't do are dance and run the football (not necessarily in that order).
This brings us to a looming problem that hits home for us here on the SouthCoast. Often when a superstar player arrives on a team, there can be an issue with jersey numbers. For example, when Brady arrived in Tampa, his trademark No. 12 was being worn by one of the Buccaneers' best players, wide receiver Chris Godwin. Godwin did the right thing, giving up his jersey to the veteran future Hall of Famer.
In Foxboro, the equipment manager has some negotiating to do. If Cam Newton wants to wear his No. 1 jersey, he'll have to ask Pat Patriot to give it up.
Or perhaps Pat Patriot, who is Old Rochester Regional alum Adam Visbarro in real life, might be willing to share the jersey number with the star QB?
The question is simple : who has more juice in Foxboro right now, Cam or Pat?
Pat has more Super Bowl rings. Just saying.
TACKLE THESE: Check Out the Best Uniforms In Each NFL Team's History
Enter your number to get our free mobile app
More From WFHN-FM/FUN 107