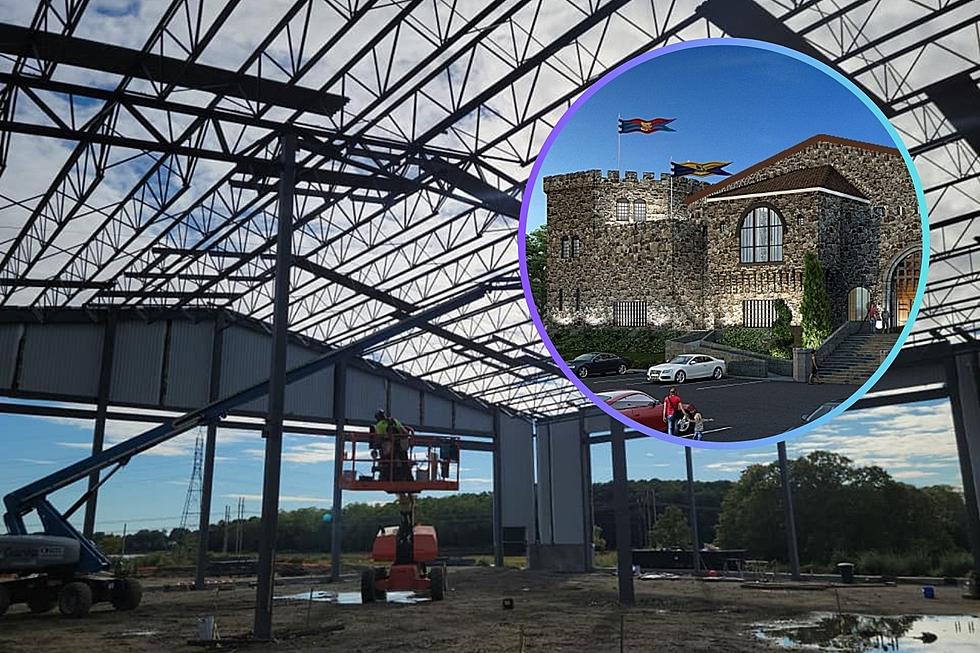 When Is Silver Stone Castle in Swansea Opening? Owner Gives the Answer
Silver Stone Castle and Family Entertainment/Facebook
For the past two years, Swansea residents and travelers on GAR Highway have watched a massive project come to life as Silver Stone Castle and Family Entertainment continues to be built.
Construction has started, halted and started again since 2021, but its owner, Joe Estrela, has some exciting developments on when fans of medieval times and thrilling adventure can finally enjoy the venue.
Silver Stone Castle and Family Entertainment
Swansea native Joe Estrela began the excavating process in 2021 for an 87,000-square-foot castle that will be home to a two-story indoor go-kart track, an indoor luxury pool with cabanas, a giant arcade, a rock-climbing wall and a ballroom that can host up to 250 guests.
Designed after a grand castle, Silver Stone Castle will bring Estrela's love of medieval times to life, equipped with medieval décor and even a giant dragon hanging from the rafters.
In May of last year, Estrela was forced to pause construction after the approval from the town for the water line took longer than expected, but recently, construction has picked up steam, allowing Estrela to give an exciting update.
Opening Update on Silver Stone Castle and Family Entertainment
"Things have been going pretty smoothly," said Estrela. "Right now, we are still working on the inside, with framing, electric and plumbing. The town has been very cooperative lately, but getting approvals has caused some delays, but we are aiming to open at the end of the year or early next year."
It's been a long few years as Estrela pushes to make his dream entertainment venue a reality, and he cannot wait to open the doors on that first day.
"I've been working on this for so long and dreaming about it for years, I can't wait for opening day," he said. "It's going to be a great place for anyone, really, to have a great time."
Keep your eyes peeled on the Silver Stone Castle website for updates.
Check Out Swansea's Future Family Entertainment Venue, Silver Stone Castle
Owner and Swansea native Joe Estrela hopes to open the gates of his massive entertainment complex this year. In the meantime, here's a sneak peek of the proposed design for his medieval-inspired adventure castle.
See the Towering Trolls Coming to Rhode Island Soon
Artist Thomas Dambo is bringing his beloved Troll sculptures to Rhode Island in 2024.
Here's a sneak peek
at what these new Trolls in Ninigret Park could look like based on other amazing sculptures already wowing art lovers around the world.
More From WFHN-FM/FUN 107