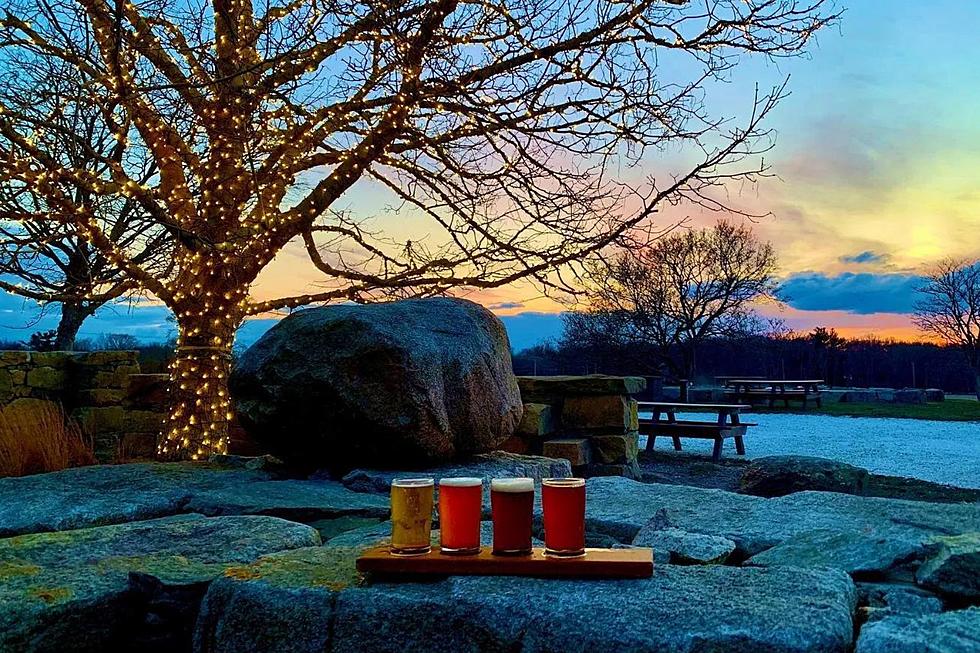 Brewery Stroll At Buzzards Bay Is the Perfect Post-Thanksgiving Celebration
Buzzards Bay Brewing/Facebook
Holiday Strolls seem to be the trend this year. It makes shopping for the holidays an experience rather than a chore, and Buzzards Bay Brewing in Westport plans to make the holidays a little more jolly with its annual Brewery Stroll, taking place on Saturday, November 25th, offering food, shopping, live music, and of course, brews.
Buzzards Bay Brewing
There is only one word to describe this sprawling plot of land on Horseneck Road, and that is stunning. I was speechless during my first sunset experience at Buzzards Bay. The serene view from the sitting area while you sip on a freshly poured brew is unbeatable, and with each changing season, the view changes along with it.
"We are proud of our own grain and to work with our region's grain farmers, hop farmers, and local malt houses to bring you a brew that celebrates local flavors not found anywhere else," said Buzzards Bay. "Every time you choose a Buzzards Bay beer, you help to support over 500 acres of open space and farmland and 50 acres of local grain and hops."
What to Expect at the Brewery Stroll
The Brewery Stroll is an all-ages, non-ticketed event that is open to the public. Guests will enjoy a giant heated beer tent, roaring fire pits, and a farmers market. Three food trucks will be on-site – Fancheezical, BBQ y MAS, and Ja Patty – to accompany the locally crafted beer. Live music will fill the air thanks to Ken Richards and The Craig DeMelo Whiskey Poet Band, and there will also be a free shuttle to Westport Rivers Winery's Open House.
View this post on Instagram
After filling up at the food trucks and topping off drinks, guests will stroll through the Artisan Warehouse where they will find local artisans offering uniquely crafted gifts (and maybe a few things for you.)
The Local Artisans On-Site
Birchstone Apothecary/Amy Thornton
Caribe & Co/Savannah Campbell
Canal Woodworking/Steve Wood
Concrete Chic by Benton Designs/Peg Kearney
Flowered Sky/Sema Gurerk
Harborside Rope Works/Chris Vasconcelos
Moontide Art/Tracey Andrade
Sunstruck Sea Glass/Donna Eichorn
Town Farm Tonics / Carissa & Adam Davenport
Stain Glass Designs by Mary Yankee
Yummy Buzz Honey/Robyn Couturier
The Annual Brewery Stroll is going down on Saturday, November 25th.
40 Picturesque Reasons to Never Want to Leave Westport, Massachusetts
From the grape vines of Westport Vineyards to the vast meadows and farm lands, Westport's Shara Grant captured the true beauty and essence of her town.
Gallery Credit: Gazelle
Check Out This 3.5 Million Dollar Westport Home With a Priceless View
Spend summertime in your very own beach house. Cherry and Webb Lane in Westport is home to some of the most beautiful seaside homes in the area, and this gem just hit the market for $3.5 million. Let's take a look inside.
Gallery Credit: Maddie Levine
More From WFHN-FM/FUN 107