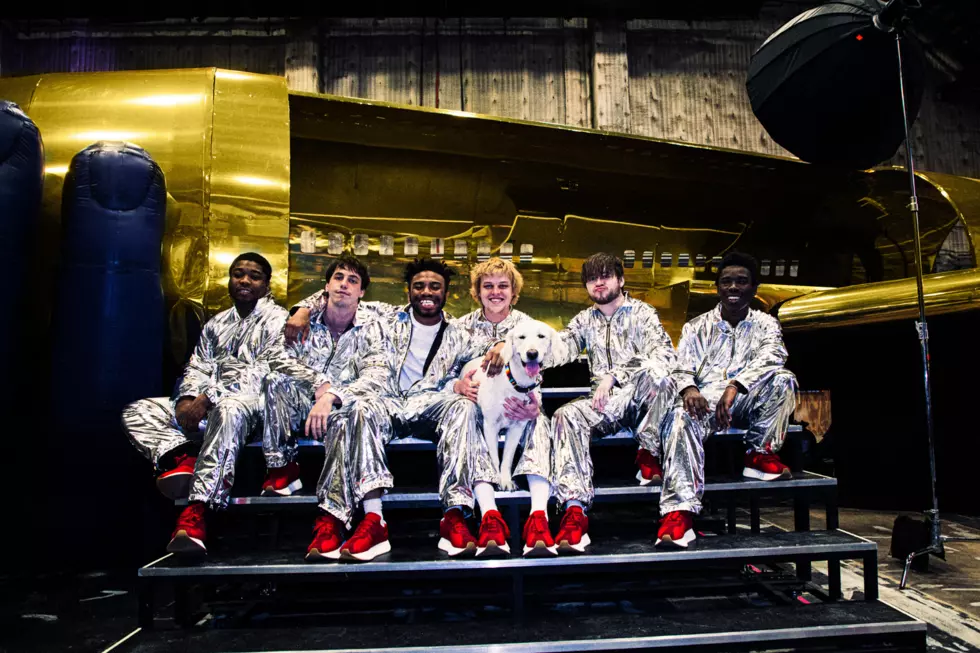 Time for Some 'Sugar' All the Way from Texas [WICKED OR WHACK?]
RCA Sony Music
No, today's "Wicked or Whack?" is not about baking some holiday cookies. Actually, it's quite the opposite. Brockhampton is a collective of rappers, singers and producers from Texas. The collective currently has 13 members.
While the members have been rotating over the last few years, the message and the product they put out has been epic.
Over the last few months, they have really gotten some national attention with appearances on Jimmy Kimmel Live and Ellen.
It was just over a year ago that they signed their record label deal, reportedly worth over $15 million.
I recently got to witness their live performance at the Agganis Arena in Boston. They didn't disappoint. Each member gives the same level of energy as the other, while clearly showing their own musical strengths. The crowd knew every word of all the songs. They clearly have a loyal and passionate fan base.
It's hard to describe what the band represents or stands for; however, Complex Magazine describes the band as "gay, black, white, DIY, ambitious, all-inclusive, and would-be pop stars," and this diversity is what largely influences their lyrics and sound.
Their sound is extremely diverse. If you missed me playing their first radio single "Sugar" on the radio today, then check it out here:
If you listened to the lyrics you can hear the influences of each member of the band allowing their music to be extremely relatable.
Now that you've heard the song, what do you think? Does this group of do-it-yourself musicians have a wicked good song, or is it totally whack?
Enter your number to get our mobile branded app
More From WFHN-FM/FUN 107