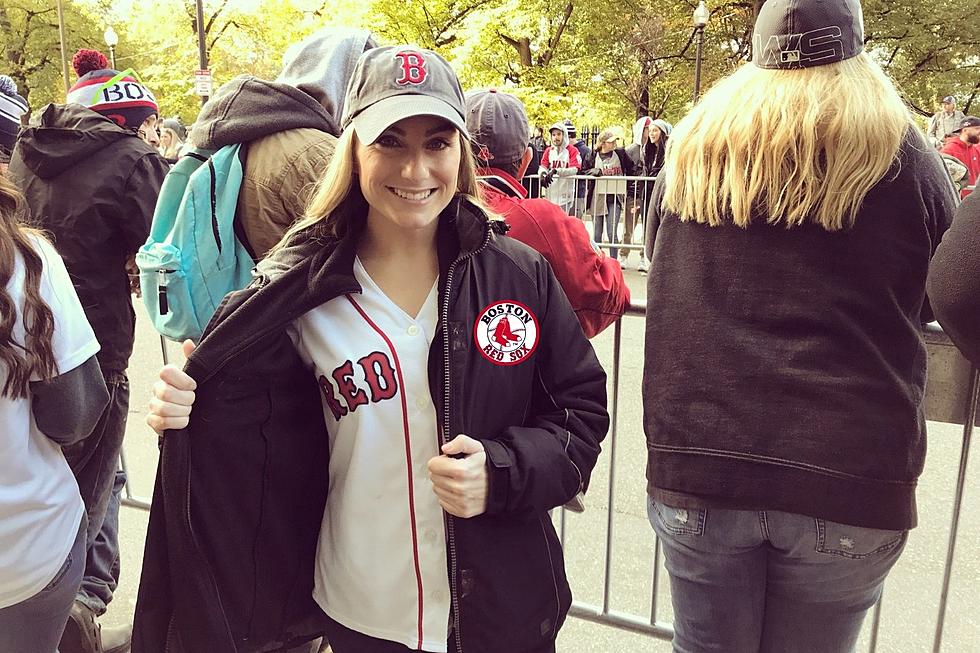 This Red Sox Fan Entered Yankee Territory, Lives to Tell the Tale
Maddie Levine/Townsquare Media
I finally know what Dorothy meant when she said, "I have a feeling we're not in Kansas anymore."
I spent my weekend with a few couples from Brooklyn, and when they turned on the television to Saturday's Yankees vs. Blue Jays game, I quickly realized that Red Sox Nation was severely outnumbered for the first time in my life.
My fiancé and I had the opportunity to spend the weekend in the Poconos to watch his best friend propose to his girlfriend. The next day following that romantic scene, life seemingly went back to normal as his friend fired up the grill and cranked up the music as we enjoyed our first vacation in a long, long time.
That's when I heard the all-too-familiar sound of a baseball announcer, but it wasn't the voice of Dave O'Brien, Jerry Remy, or even Joe Castiglione.
I stopped and turned to see the Yanks taking the field at Yankee Stadium. I can honestly say that I have never set my eyes on a Yankees game that didn't involve the Red Sox.
But as soon as that game was turned on, the demeanor of the room went from casually mingling to dead focused on the television.
I felt like I had the scarlet letter on my chest because I was one of few that was not sporting a Yankees hat or crew neck.
"Who are you rooting for?" One of the friends asked, as if to say, "I know who you root for, just say it."
"Go Sox!" I replied, which was met with a unanimous groan.
I was in deep water. I was outnumbered and out-fanned, but I stayed loyal and true to my boys in red and white.
I didn't enjoy watching the Yankees get the win on Saturday, but it was all in good fun as I was the butt of every baseball joke for the first time in my life. I almost forgot that people didn't like the Red Sox, and it was an intimidating experience to be surrounded by New York natives while watching a baseball game – but this is the price I pay for marrying a New Yorker.
CHECK IT OUT: 100 sports records and the stories behind them
More From WFHN-FM/FUN 107