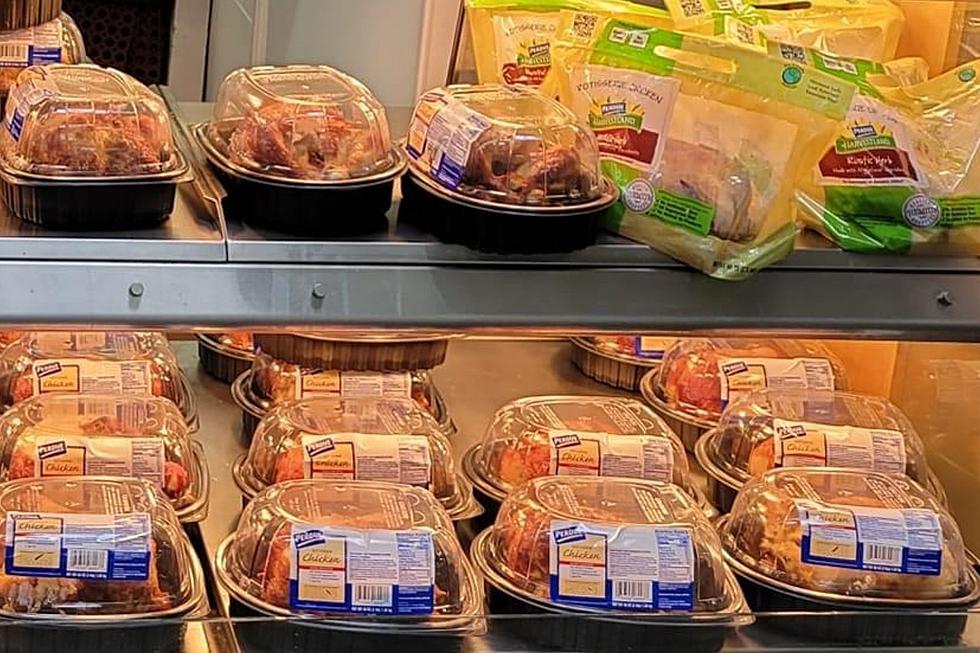 The SouthCoast's Most Popular Places to Buy Rotisserie Chicken
Photo Courtesy of Chris Amaral
One of the smaller joys in my life is bringing home a hot and juicy rotisserie chicken from the store. The enticing smell is enough to rip off a drumstick on your drive home, no matter how greasy or messy it may be.
June 2 is National Rotisserie Chicken Day and just in time to reveal the results of last week's rotisserie chicken poll. I had asked the SouthCoast where they would rather buy their rotisserie chickens to see if there is in fact a preference, and was shocked to see the variety of local "go-to" places.
Me, personally, I've always bought my rotisserie chicken from Market Basket where I do my grocery shopping for the most part, but always seem to forget that we are blessed with local restaurants that provide a home-cooked rotisserie as well such as Novo Mundo, which cooks their chickens on the daily for dine-in or take-out.
Speaking of which, coming in hot with third place and 11 percent on the chicken poll is in fact Churrascaria Novo Mundo over on County Street by New Bedford's South End. It's nice to see people shopping local rather than chain.
The second most popular place the SouthCoast, coming in at 26 percent on the poll is Market Basket (both New Bedford and Fall River locations). I honestly expected this grocery store to take the cake on this one, but apparently there's one more place out there where people are most likely going top purchase a rotisserie chicken and I'm betting it has to do with the price as well.
Ranking number one on the poll is a North Dartmouth spot, and that would be none other than BJ's Wholesale Club. At $4.99 for a juicy Perdue chicken, BJ's is the SouthCoast's favored place to bring home the cooked bird.
A couple of honorable mentions were Stop & Shop at 10 percent, Walmart at seven percent, Shaw's at six percent, and Trucchi's Supermarket in New Bedford at four percent.
Regardless of where you buy your chicken, keep in mind that on National Rotisserie Chicken Day, it's acceptable to eat an entire one whole without sharing – if that's your thing.
Gomes School Students Write Persuasive Essays to Get Therapy Dog
These brave students expressed a need and put in the work to make their dream a reality. They even made a video presentation to pitch the idea to the superintendent.
More From WFHN-FM/FUN 107