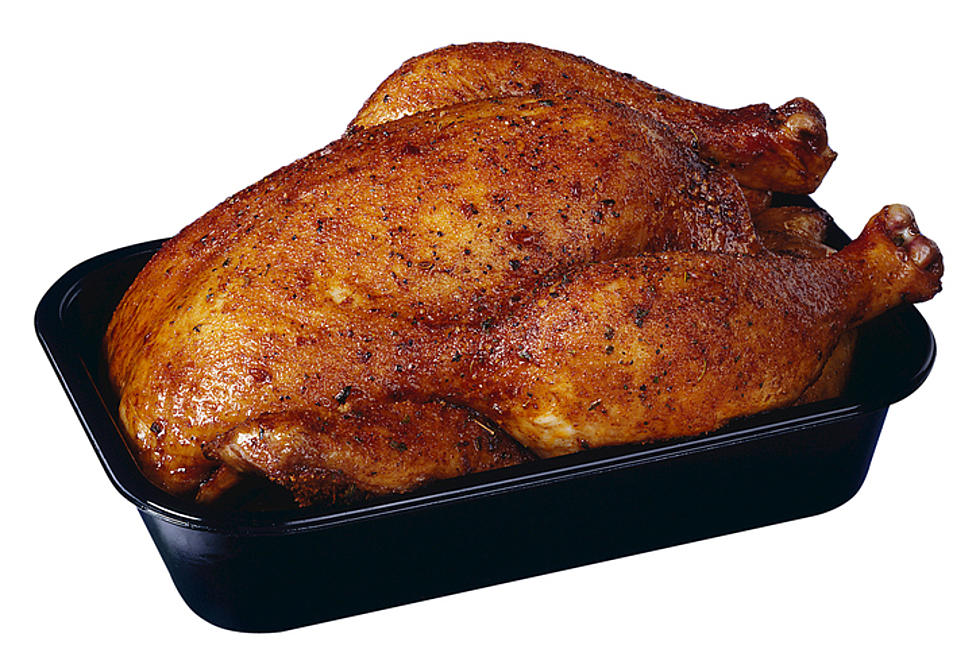 Where Does the SouthCoast Buy Its Rotisserie Chicken? [VOTE]
Brand X Pictures
As I was waltzing through the mobbed Market Basket in New Bedford over the weekend, I noticed that the rotisserie chickens were being grabbed faster than they were getting put out.
I secured my own and made my way to the cash register. There was something different about this chicken, though; it seemed bigger than normal for some reason. Not that I'm complaining or anything, it was just a bonus seeing how all the chickens are around the $6 mark, regardless of size and weight.
Fast forward to yesterday, I stopped over at Shaw's and picked up another one. I've been on a rotisserie chicken salad kick and had eaten the Market Basket chicken already. The size was comparable, but the chicken itself tasted a little juicier, and was a dollar more than Market Basket. Quality over quantity? Or was it simply the pick of the bunch?
That being said, I'm curious to know if people actually have a "go-to" for their rotisserie chickens or is it more of a distance/location decision? In other words, if you live next door to Stop & Shop, why would you drive to another location for a chicken? Or perhaps this is a local phenomenon where people will actually go to where the rotisserie chicken is best.
I'm not looking to crown a grocery store or even a restaurant – since we have a lot of local chicken places here on the SouthCoast – the "King of Rotisserie." I'm just trying to see where people flock to the most (pun intended).
Vote below and at the end of the week, I'll post the tallied results. Between Market Basket, Shaws, Stop & Shop, Churrascaria Novo Mundo, Boston Market, etc. Let me know where you're most likely to buy a rotisserie chicken:
We Are Adults, But We Still Cannot Do This
We may be considered adults, but there are few 'adult' behaviors we never got the hang of.
Seven Things I Already Love as a SouthCoast Newcomer
Being the new girl in town is always a little intimidating, but it's always easier when you can find little comforts and things that remind you of home. Here are just seven of the many things I already love about the SouthCoast as a newcomer to the area.
More From WFHN-FM/FUN 107