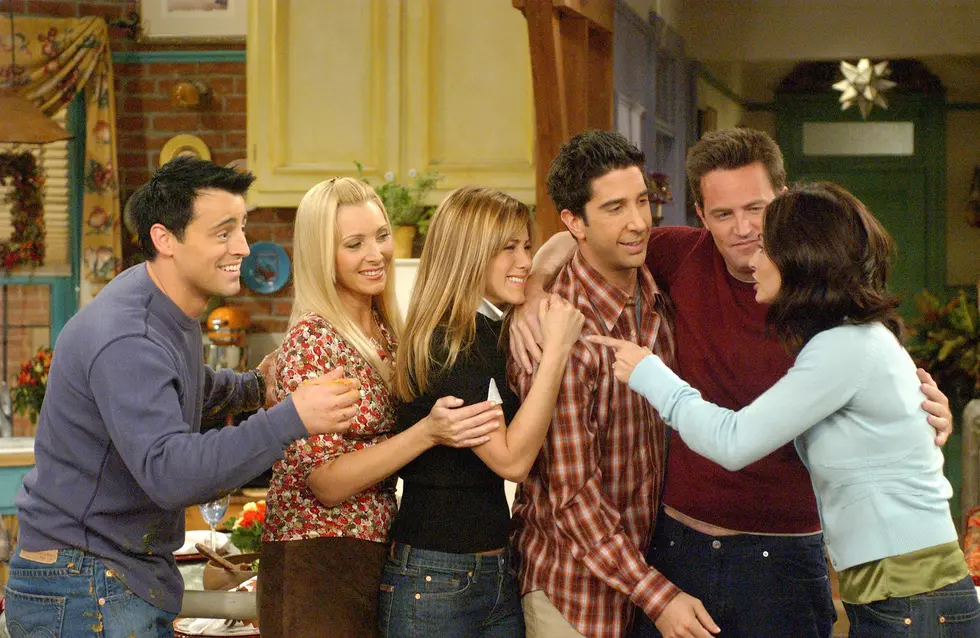 Perk Up at New Friends Themed Coffehouse Opening in Boston
FRIENDS (TV Show)
Fans of Friends can soon skip the trek to New York for a visit to Central Perk coffeehouse. The café chain has just announced their new Boston location is opening soon.
Back in June, we first learned that the Friends themed coffeehouse was expanding into Beantown, but opening date details were scarce at the time.
Now the owners say their newest location will start serving in October inside a Back Bay brownstone at 205 Newbury Street.
The location seems perfect for the Friends themed shop and the blends on the menu are hilariously spot on as well.
Coffee lovers and Friends lovers alike can order brews like the "How You Doin'?", the Pivot Blend and of course a Gunther Expresso. Famed chef Tom Colicchio is also part of the project and creating a tasty food menu to be paired with the creative coffees.
Prior to the actual coffeehouse news, Emerson College has opened a Central Perk pop up set on their campus several years ago. Visitors were able to sit among the iconic couch and chair set up from the show and snap photos with their friends.
The new Central Perk in Boston won't look as much like the set as the pop up did however.
In renderings of the new shop the coffeehouse doesn't look quite as cozy. The floored is tiled instead of rugs, the back wall is a large ordering counter like you might see at other coffee chains and the cozy orange couch is more like a big booth seating section for a larger party of guests.
Still the Friends themed coffeehouse is sure to have fans pouring in when they officially open their doors this October.
Images From Friends: The Reunion
Official stills from Friends: The Reunion, which is currently available to stream on HBO Max.
Super Cool "Friends" and "Seinfeld" Themed Airbnb in Suburb of Cincinnati, Ohio
If these pretzels are making you thirsty, or you want to pivot your way up the stairs - there's a place you can do that in Pleasant Ridge, Ohio courtesy of The SitcomSuites, available for rent on Airbnb.
More From WFHN-FM/FUN 107