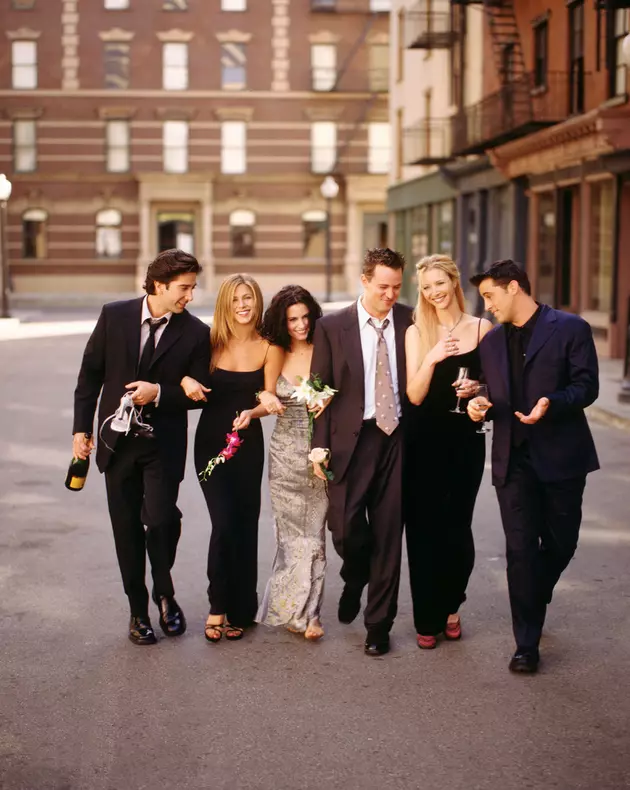 Pop Up Friends Set at Emerson College This Weekend
Getty Images
In honor of the 25th Anniversary of Friends, a replica of the Central Perk set is on display this weekend in Boston.
Emerson alum Kevin Bright was a producer on the hit series and is helping to bring this replica set on tour around the world with fellow Emerson alum and Warner Bros TV Marketing Executive Lisa Gregorian.
And this weekend they are bringing their big orange couch to Cutler Majestic Theater's lobby.
In fact it has been there for two days already.
You've still got Saturday, Sunday and Monday to grab a coffee and drink it at this replica Central Perk while pretending Jennifer Aniston is by your side.
Or just check it out and grab a few Insta worthy photos.
The set is open to the public and available for pictures at the following times.
Saturday, September 21 – 10:00 am to 6:00 pm
Sunday, September 22 – 12:00 to 8:00 pm
Monday, September 23 – 11:00 am to 3:00 pm
And on Sunday Bright himself will be on campus to be part of activities related to the show's anniversary.
Details on that event are currently scarce, but it'd really be all about the couch photo for me.
Having watched every episode of Friends several times (who hasn't right?), getting a picture or two of myself on that classic Central Perk couch, giant coffee cup in hand would be awesome.
Plenty of people have been sharing theirs on social media for the past few days and I'm sure even more will be trekking there this weekend.
Interested? Learn more here.
More From WFHN-FM/FUN 107