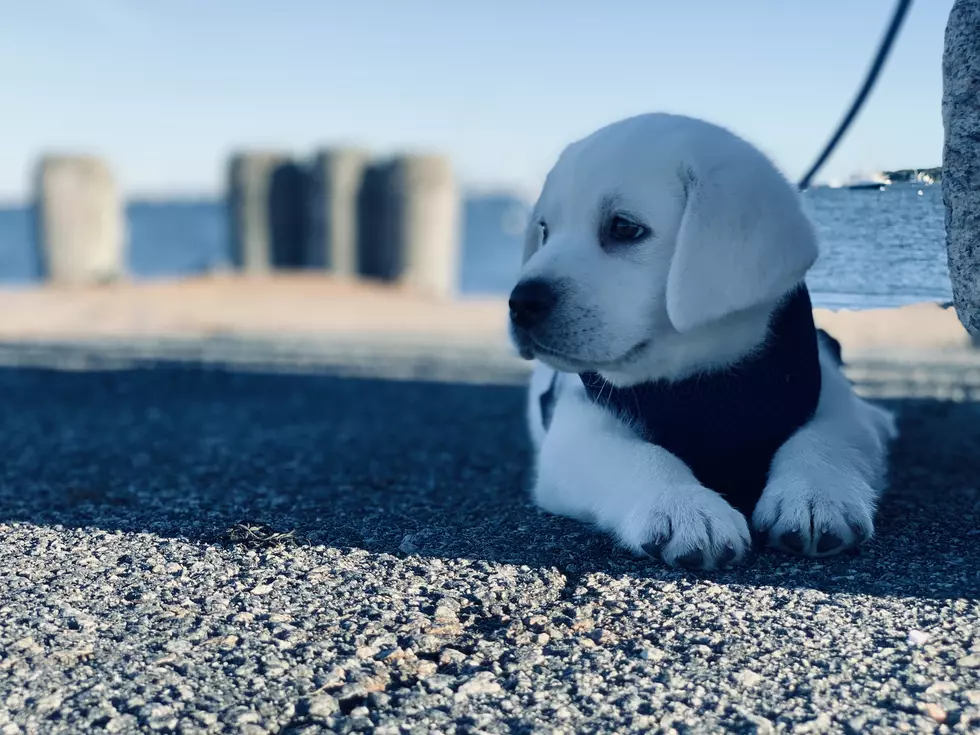 My Puppy Is Making Me Feel Like a New Parent Again
Michael Rock/Townsquare Media
I've heard a lot of pet owners talk about how getting a puppy is like having a newborn. I'll admit, I never believed them. There's no way that a puppy can rock your world the same way a baby does, especially your first baby.
It's been six days since I picked up our new puppy, and I'm here to tell you puppies aren't quite as challenging, but they're pretty close.
We picked up Bo, our white English lab, last Thursday. I was alone when I picked him up, and I immediately felt that rush of uncertainty race through my veins. It was remarkably close to the same feeling of self-doubt that I had when my first child was born.
"Am I ready to own a puppy?"
"How will I know when he needs to go potty?"
"How much do I feed him?"
"Is he sleeping enough?  Is he sleeping too much?  How long will I have to wake up in the middle of the night with him?"
So many of these questions are just as applicable to a newborn baby.
As I drove home with Bo, he whimpered in his crate in the backseat of my SUV. I felt helpless to make this poor little guy feel OK. I must have pulled over three times to make sure he didn't have an accident in the car.
On a positive note, though, the puppy has brought a lot of energy to our home. We are walking around the neighborhood more, talking to neighbors we don't often talk to. We're working the puppy into our lives the same way we tried to work the babies into our lives. There's something invigorating about it.
Finally, I'm shamelessly showing pictures of the puppy to people who couldn't care less and posting about him on my social media. My parents are even spoiling him.
Sadly, one lesson that I've learned from my kids is how rapidly they grow up. I know this little dude is going to be a grown adult dog by the time Easter rolls around. We are going to enjoy every single second of this "new parent" feeling.
KEEP LOOKING: See What 50 of America's Most 'Pupular' Dog Breeds Look Like as Puppies
Enter your number to get our free mobile app
More From WFHN-FM/FUN 107