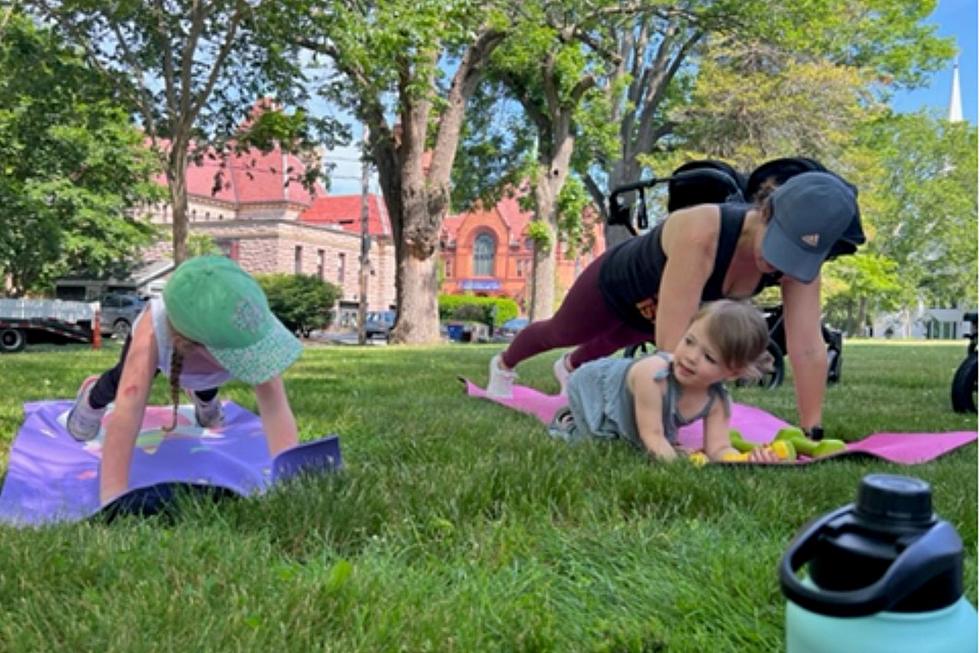 SouthCoast Parents Can Work Out With Their Kids at This Fairhaven Gathering
iStroll SouthCoast via Facebook
After Sarah Freshman had her second baby seven months ago, she began searching for a "mommy and me" type of group.  She was looking for an activity in which she could involve her baby and 2-year-old toddler.
"Surprisingly, there wasn't a whole lot out there to choose from around here," Freshman said.
The 33-year-old Dartmouth mom stumbled across something called iStroll.  She told her friend Erin Cate about it. It was everything she was looking for. It offered a chance for her to get in a good workout, but it also offered activities for her children. It even incorporated the stroller into the workouts.
"The problem was, it was way out in Attleboro.  Also, when we got out there we found out that the Attleboro program was ending.  Erin and I couldn't believe that there was nothing like it around here on the SouthCoast."
So, they decided to do something about.
Freshman and Cate decided to give iStroll SouthCoast a shot.
"The biggest difference between iStroll and other gyms is that we welcome babies," Freshman said.
The program is not just physical, but also social.
"Right now, we're holding the classes outside at the Unitarian Church in Fairhaven.  Before and sometimes after each class the Millicent Library offers a story hour for kids.
"We'll have to figure something out when the weather turns, but for now it is a place where moms and their families can get together, workout, be healthy, and have fun."
Classes will begin July 8 on the lawn at Unitarian Memorial Church in Fairhaven and will be held Tuesday-Friday mornings.
More information is available here.
See Everything to Explore at the Children's Museum of Greater Fall River
The former Bristol County Superior Courthouse on North Main Street in Fall River has transformed over the last decade into the home of the Children's Museum of Greater Fall River. From exhibits that local families know and love to those totally new features that have debuted in recent months, one thing is for sure: This museum is a must-see SouthCoast attraction and we have the pictures to prove it.
More From WFHN-FM/FUN 107