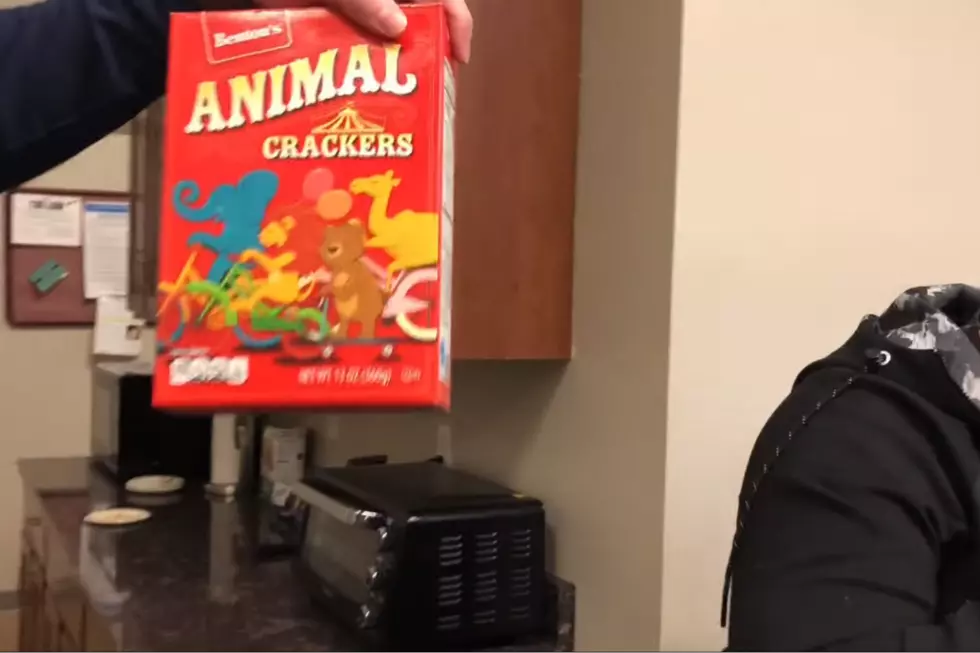 McDonaldland Cookies Live on in the Form of Benton's Animal Crackers [VIDEO]
Michael Rock/Townsquare Media
A few weeks ago, I told you about how much I missed the taste of McDonaldland Cookies. I was bummed out at the thought that I'd never be able to taste that flavor again. I mean, what do you do? It's not like you can whip up a batch of McDonaldland Cookies at home.
After reading my article, someone sent me a message on the Fun 107 Facebook page suggesting that I try Benton's Animal Crackers. It was a forwarded post from the Aldi Aisle of Shame Community on Facebook. "Whoever posted that the Aldi animal crackers taste just like the old 1980s McDonald cookies – I loathe you as I sit and eat the entire box!! They do taste like them, and I LOVE them! Thank you for sharing."
Well, this piqued my interest. As I mentioned yesterday, I took a trip to Aldi, and while I didn't get a chance to do a full-on shopping excursion (because I didn't have any cash for a carriage), I did manage to grab a box of those crackers.
Let me tell you, the minute I popped one of those cookies into my mouth, it was 1987 all over again. I know what you're thinking, because I was skeptical, too. You have to try it for yourself to believe it. If anything, the Benton's Animal Crackers taste a LIIIIIIIITTLE bit better because there's SLIGHTLY more lemon flavoring, but not too much to make it overpowering.
I shared them with Christine, Gazelle and Nancy Hall to see what they thought. You can see their raw reaction in the video:
Enter your number to get our free mobile app
More From WFHN-FM/FUN 107