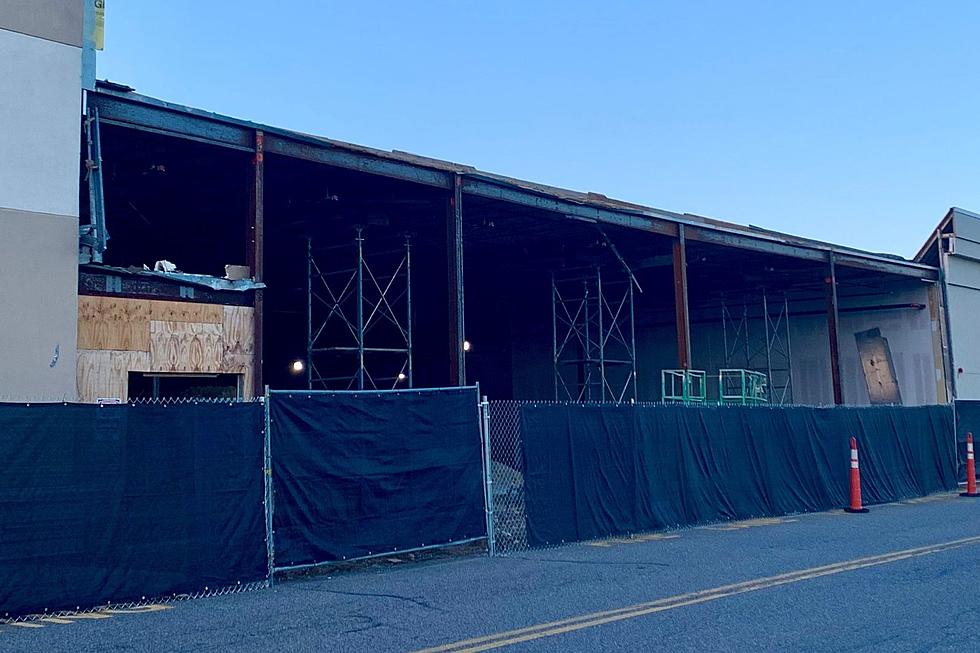 New Dartmouth Mall Aldi Part of Grocery Store-Mall Trend
Michael Rock/Townsquare Media
If you have driven by the Dartmouth Mall this week, you may have noticed some major construction happening down at what was formerly the Sears site.
The construction site will be the future home of the Dartmouth Mall's Aldi location, as we first told you back in January. Yes, a grocery store in a mall.
If it seems unusual for a mall to house a grocery store, well, that's because it is a little unusual. But that may be changing. While it is not exactly common here in the United States, according to an article on CNBC.com, it happens quite a bit at malls in Europe and Asia.
"A grocery store is considered a retail use and so it could be a "much easier" fill for an old department store," real estate analyst Floris van Dijkum told CNBC. "A grocery store in a mall could also draw more customers in and benefit the surrounding retailers and restaurants more than a warehouse."
The Dartmouth Mall's Beth Zager agrees.
"It's something we're going to see more and more of in the United States as malls shift to be a 'whole destination zone,'" she said. "People want entertainment, we have the theaters, a place to grab something to eat, a place to work out, and get your grocery shopping done. That model is becoming a lot more popular now."
Regardless of who the new tenant is, it's hard not to wonder how the Dartmouth Mall is doing it? How is it that its neighbor to the north, the Silver City Galleria, met its ultimate demise this year, while the Dartmouth Mall is still attracting a new anchor store (albeit a grocery store) to its property?
Oh, and doing it all in the middle of a worldwide pandemic. No big deal.
Zager said it's all about location.
"It has a lot to do with what we're surrounded by," she said. "Dartmouth is booming over here with Target, Christmas Tree Shop, and so many restaurants, where Silver City was sort of off on their own."
You can expect to see Aldi opening at the Dartmouth Mall sometime this fall.
Zager also told us that there will be a new retailer coming to the former Justice spot. Expect an announcement soon.
Here are 50 of your favorite retail chains that no longer exist.
More From WFHN-FM/FUN 107