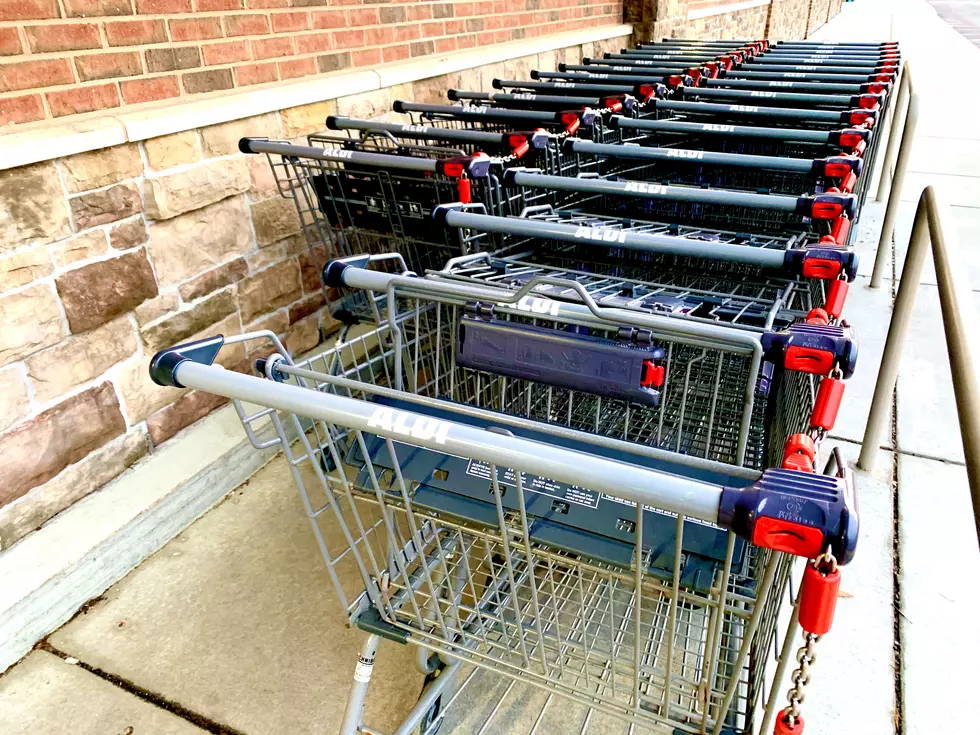 Remember Your Quarters When Shopping at Aldi
Michael Rock/Townsquare Media
If there are two days I can guarantee that I'll get sent out to the supermarket, it is the day before Thanksgiving (which is the third ring of hell) and Super Bowl Sunday.
I got the call on the way home from my daughter's basketball game. "We need spinach and artichoke dip," my wife's voice told me on the other end of the phone. Hard to find fault with that, so I decided to try the new Aldi in Wareham. I had never been to an Aldi before.
In addition to getting the chips and dip, I wanted to try the animal crackers there because a listener told me they tasted like McDonaldland Cookies (but that's an entirely different article which is coming soon).
My daughter and I went in, and I sent her back to get a carriage. She came back and told me she wasn't able to get one. I ran to the front to grab it and didn't see any until I went outside, where they were lined up against the wall.
When I went to go grab it, I was instantly denied. The carts are locked with chains. You need to insert a quarter to release it, and you get the quarter returned when you return the cart.
How petty is this? Talk about nickel and diming! Are you seriously telling me that I need to remember to bring spare change to Aldi if I want to use a cart?
It's not even about spending the quarter. It's about REMEMBERING to bring a quarter. Too complicated in a world where cash is becoming less and less relevant by the day. Instead of filling my cart with groceries, I grabbed a box of animal crackers, paid for them and left. They don't even have bags.
Apparently, one method of saving money at the store is to implement this deposit system for the carriages. It saves money on paying an employee to round them up in the parking lot. The unintended consequence was the revenue lost from my carriage full of groceries that I bought at Walmart next door.
In fairness, I couldn't believe how inexpensive the animal crackers were. I still would have rather have had a working carriage.
Enter your number to get our free mobile app
More From WFHN-FM/FUN 107