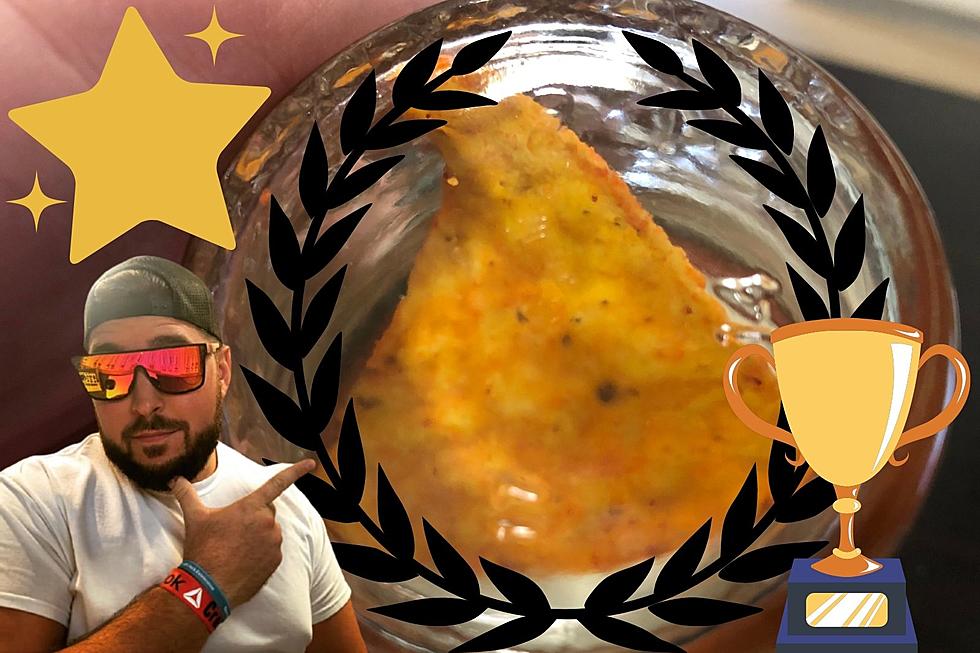 A Name Has Been Chosen for Gazelle's Dorito
Gazelle/Townsquare Media
The results are in and a winner has been voted on for the "Name That Dorito" contest.
A brief reminder that this Dorito is a special "Premium" chip in a glass jar that I purchased on the Facebook Marketplace for $15 and in turn, I'm depending on the SouthCoast to help me come up with a name for it so it can sit on my desk as a mascot.
The final four names:
Nacho Libre (submitted by Larry Soares)
Dorito Del Toro (submitted by Courtney Robichaud)
Barb The Jar'd Carb (submitted by Joel Butler)
SoFonda (submitted by Shauna Marques)
Ladies and Gentlemen, drum roll, please...
The winning name, chosen by the people of the SouthCoast, is "Barb The Jar'd Carb," collecting over 60 percent of the total votes. Out of thousands of voters, this one stood out the most and I'm pleased to have named my Dorito with such an exquisite choice.
Although there are more important things to be voting for in this country, I needed to settle this once and for all, and what a way to rally together the community than with a little distraction of one single overpriced cheesy tortilla chip that will never be released from its glass jar.
If anyone is interested in having their own Dorito, reach out to my new friend in the Bronx, NY- Alex Vega, whom I originally bought "Barb" from and I'm sure he'll be happy to take your money. In the meantime, I have the perfect spot on my desk for "Barb The Jar'd Carb," front and center for anyone who ventures into my office. It's the conversation piece I never thought I needed, yet here we are.
READ MORE: 25 Companies You Might Not Know Are Owned by Disney
More From WFHN-FM/FUN 107