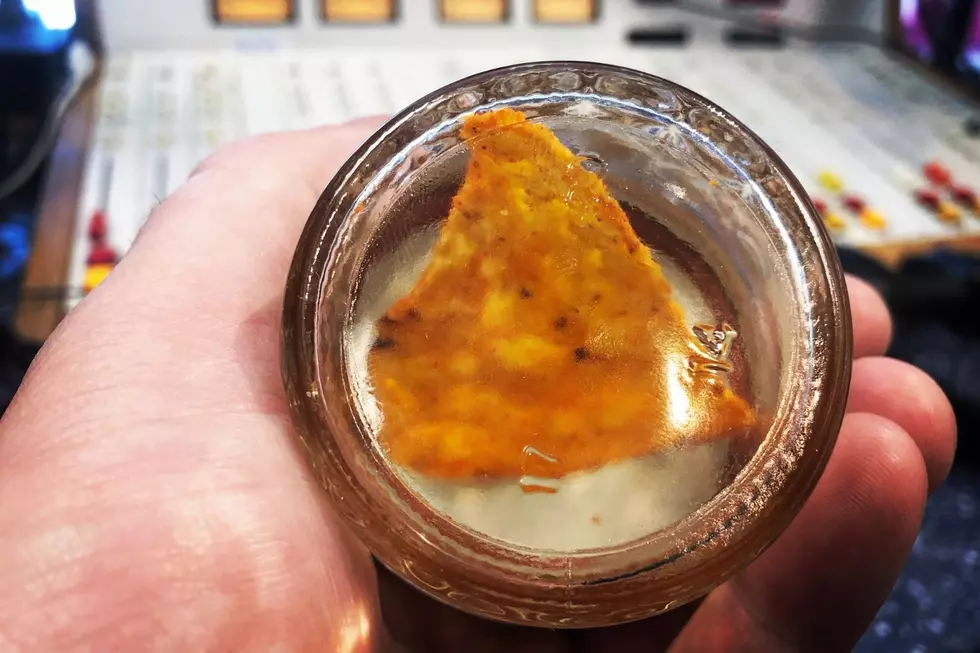 Help, What Should This 'Premium' Dorito's Name Be?
Gazelle/Townsquare Media
My "Premium" Dorito arrived by mail today from the Bronx and it felt like Christmas.
In case some of you are wondering what exactly is the deal with this Dorito, here's the short story: I found a single Dorito on Facebook Marketplace and was intrigued/dumb enough to purchase it for $15. Well, it's finally here and I couldn't be happier.
I can't begin to tell you how amazed I was that the Dorito was in one piece; not a single crumb was bouncing around. How it made it three and a half hours via USPS without a crack or a crumble is beyond me. It was packaged perfectly and although it was much smaller than expected, the Dorito was simply aesthetically pleasing nonetheless.
Alex Vega, the genius behind this sale, raised the bar high on this idea and I can't get enough of it. Everything from the customer service to the marketing expertise, it was a fun experience altogether. Just take a peep at the letter that he sent with the Dorito:
Come on now, talk about elegance, this guy really has a way with his words. It's so well-written and marketed, that I'm not even mad at the fact that he swindled me into buying a lonesome Dorito that I'll probably never take out of the jar. At least not in this lifetime.
Well, it's time to get down to another item business I have to cross off and that's to give this Dorito a name. However, I'm going to need your help with this one, as I'm leaving it up to you, the reader, to let me know what you think this chip should be called.
Shoot me an email at Gazelle@Fun107.com and I'll be happy to read your suggestions. Until then, this proud and noble "Premium" Dorito in a jar will sit boldly upon my desk, nameless for the time being, but destined for greatness.
Here are 50 of your favorite retail chains that no longer exist.
More From WFHN-FM/FUN 107