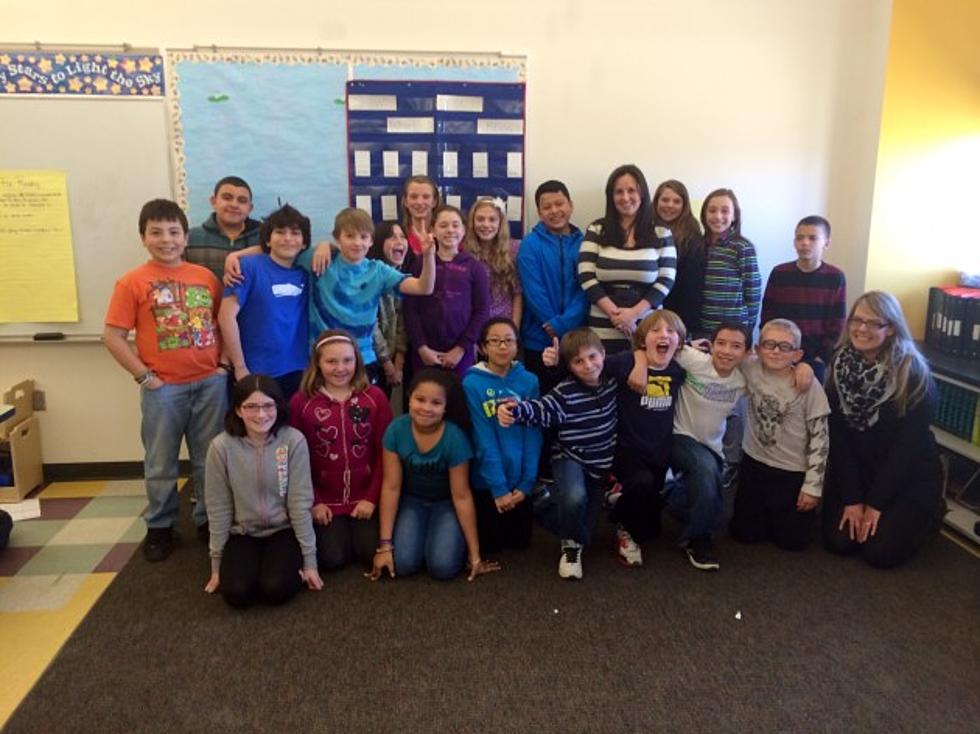 Fun 107's Teacher Of The Month Is…
TSM/Chris Arsenault
Mrs. Banderra!  Mrs. Banderra is a 5th Grade Teacher at the East Fairhaven Elementary School, in Fairhaven.
We surprised her with a pizza party for her and her class and a gift from Bank Five!
Mrs. Banderra has a set of twins in her class, and their Mom was the one to nominate her for Teacher of the Month.  Here's what the winning nomination had to say:
"Mrs. Banderra is a 5th grade teacher who has gone above and beyond.  My twins are in her class and she has been so patient w/ them and involved in their needs.  They are each different in so many ways, their learning techniques and skills differ. When my daughter fell and broke her arm, her right dominant arm, Mrs. Banderra was there to help.  She worked with us, and continues to work with my daughter with her needs. She needed extra help with everything, and she also needed special tests. Mrs. Banderra modified everything for her, changed her whole lesson plan to assist my daughter.  She has always been very open and easy to communicate with.  From the 5 years they have attended school at East Fairhaven, this year is critical because they go into Middle School, and she has given them the confidence and support they need.  I choose Mrs. Banderra to be Teacher of the Month."
Congratulations Mrs. Banderra!
More From WFHN-FM/FUN 107