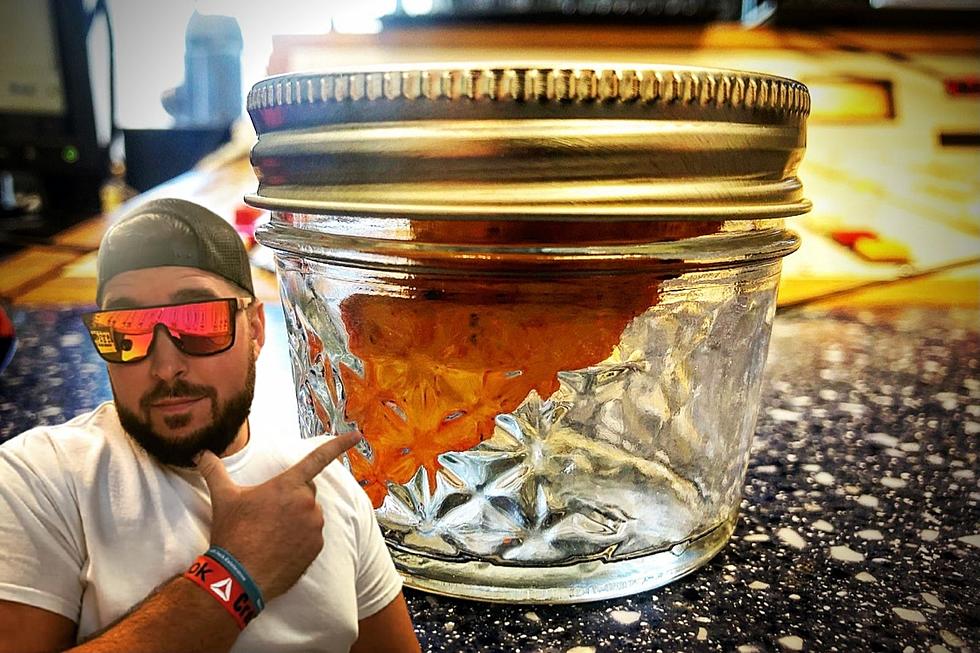 Gazelle's 'Name My Dorito' Final Four
Gazelle/Townsquare Media
I may not know much about college basketball, but I do know a lot about Doritos. Other than the fact that they're freakin' delicious, there's not much else to know.
For anyone who is completely clueless as to why you might have clicked on a photo of me pointing to a Dorito in a glass, here's the quick synopsis:
I found a single "premium" Dorito on the Facebook Marketplace that was going for sale for $15.
As the schmuck that I am, I fell for the devious plan and paid $15 for a Dorito.
The Dorito has arrived from Bronx, New York and needs a name.
So, help me pick a name.
Immediately after posting the following photo, I received multiple submissions for the chance to be the person to name this Dorito;
Although there were many great submissions and name choices, I could only pick the top four that in return, you the reader, will get to choose your favorite name.
We have "Nacho Libre,' "Dorito Del Torro," "SoFonda" (as in, I'm "so fond of" this Dorito), and very creative "Barb The Jar'd Carb." Four unique names, but only one will be named champion and become the official name of this premium Dorito.
Am I going a bit overboard with this overpriced chip? Oh, most definitely, but it's a fun story I'll someday get to tell my kids – or my dogs – whichever comes first, I suppose. Voting will end at precisely noon on Thursday, April 8 and polls will be closed. Choose wisely, my friends, the fate of my Dorito's name lies with you.
More From WFHN-FM/FUN 107