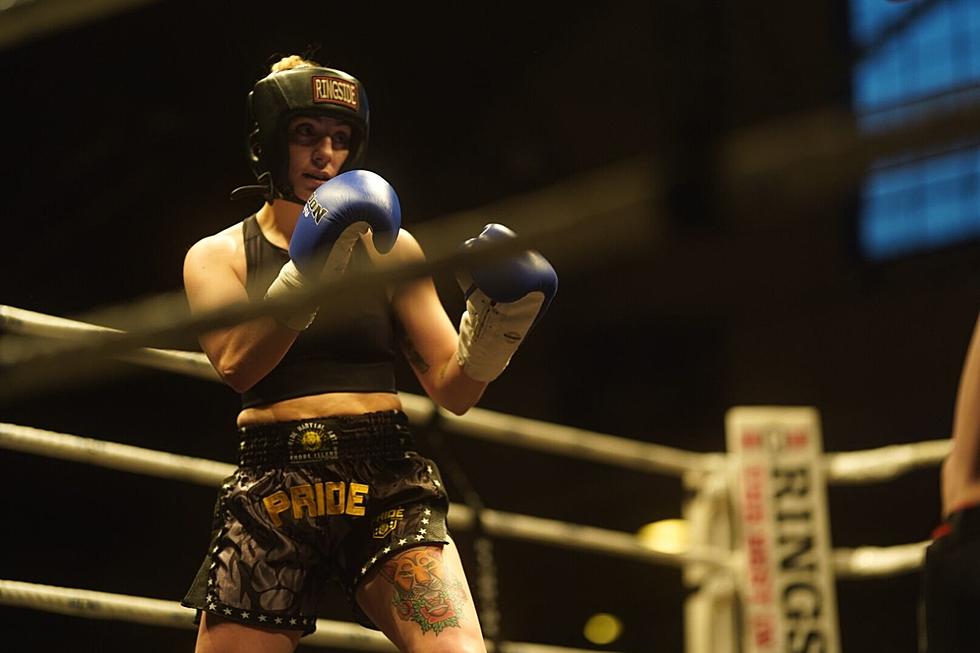 An Open Letter to Athletes: Losing Sucks
Courtesy of Lauren Morgan
Losing sucks. There is no sugar coating it. But how you respond to a loss can define you as a person. So when Michael told me that the SouthCoast has been responding very positively to how I dealt with my kickboxing loss over the weekend, it helps heal my wounds a little faster.
Listen here:
Over the weekend, I participated in my 11th amateur kickboxing fight and lost unanimously. Since Saturday, I have been dealing with feelings of disappointment, anger, frustration, and embarrassment. Putting in countless hours of training to come up short is a hard pill to swallow, but I got the chance to share my two cents with Michael and Gazelle on how I handle a loss, and if you are an athlete or have one in your life, I want you to share this with them.
Losing does not erase the countless hours that were put in leading up to that point. A win would have been the icing on the cake, but the real victory is the mental barriers that we push past daily, the days when we go to the gym when we would much rather stay at home, and the days when you keep going even though everyone in your life tells you to stop.
Accepting that losing is a part of the process is one of the most freeing concepts for an athlete. It's not that you aim to lose, but by acknowledging a loss instead of denying your contribution to it will allow you to evolve much quicker.
Without a loss, in sports or in life, you will never find your true potential. Finding your true potential means testing your limits, pushing boundaries and taking chances, so when you fall down, you get back up and keep pushing to the next level of yourself.
Of course, I'm disappointed that I lost, but I find comfort in knowing that I am testing myself every day to become the best version of myself. Growth dies in your comfort zone. Let your ego die instead.
On to the next one.
The Weirdest Food Combinations That the SouthCoast Is Eating
We all love food here on the SouthCoast, but here are some weird food combinations that will leave you scratching your head.
More From WFHN-FM/FUN 107