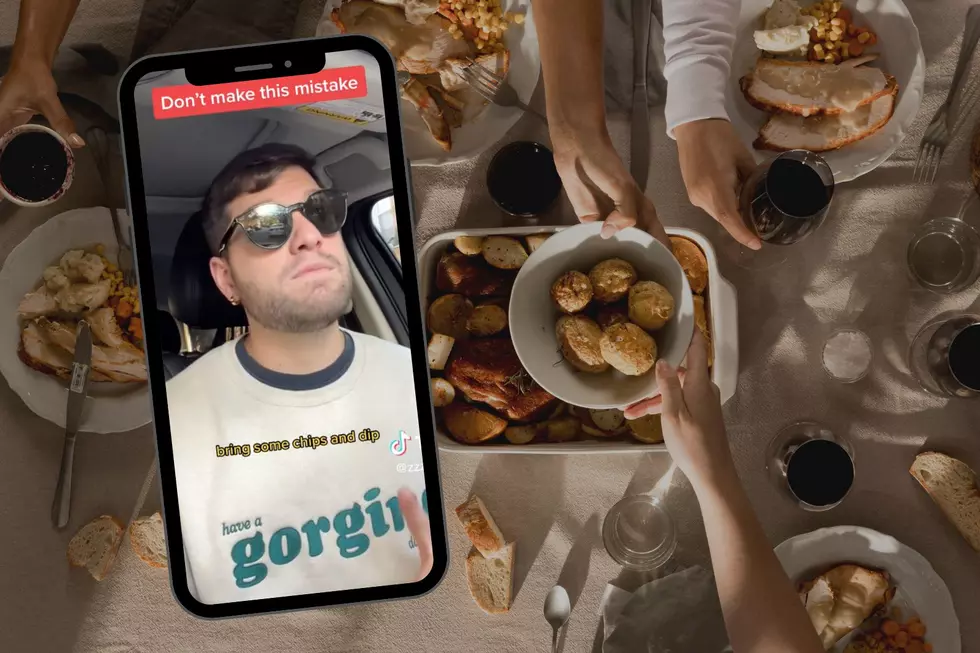 'Don't Make This Mistake': Dartmouth Native Serves Up PSA on Holiday Dishes
zzzachariah/TikTok and Canva
We have reached that time of year when many of us are tasked with the difficult decision of what to bring to the holiday party. Showing up empty-handed is not an option, but Aunt Carol shouldn't expect a gourmet, award-winning quiche either.
TikTok personality and Dartmouth native Zachariah Porter shared a relatable story of when his chosen dish was quietly rejected by an entire party, proving that "keeping it simple" this season is the key to success.
"This is going to be a very serious conversation," Porter told his 4 million followers.
While his social media presence is celeb-status, he keeps it very real for his PSA on holiday dishes.
"With the holidays coming up, there is going to be a time where we are going to have to bring a dish to somebody's house," he said. "So make sure, when you choose that dish, you don't choose something that looks physically unappealing because there is no worse feeling in the world than having nobody eat what you brought."
For a gathering of a dozen people, Porter brought an Asian noodle salad and silently watched everyone at the table pass on it, leading Porter to have a mental breakdown in the bathroom.
"You don't want your heart to be broken at a family or friend gathering," he said.
Porter's story was a harsh reminder of the time I attempted to cook a ham for Friendsgiving. I thought it would only take a couple of hours in the air fryer, but it turns out it needed a lot longer than that. That Thanksgiving resulted in a full ham in the trash and me feeling totally defeated while most of my guests were left hungry.
Don't be defeated this holiday and take Porter's advice.
Let's keep it simple this year.
Okay, You Have to Make a Dish. How About One of These?
From chicken parm to turkey dinners to BBQ ribs to cookies, here's a cornucopia of delicious dishes from local SouthCoast restaurants we can all be grateful for on Thanksgiving and every day.
LOOK: Here Are 30 Foods That Are Poisonous to Dogs
To prepare yourself for a potential incident, always keep your vet's phone number handy, along with an after-hours clinic you can call in an emergency. The ASPCA Animal Poison Control Center also has a hotline you can call at (888) 426-4435 for advice.
Even with all of these resources, however, the best cure for food poisoning is preventing it in the first place. To give you an idea of what human foods can be dangerous, Stacker has put together a slideshow of 30 common foods to avoid. Take a look to see if there are any that surprise you.
More From WFHN-FM/FUN 107