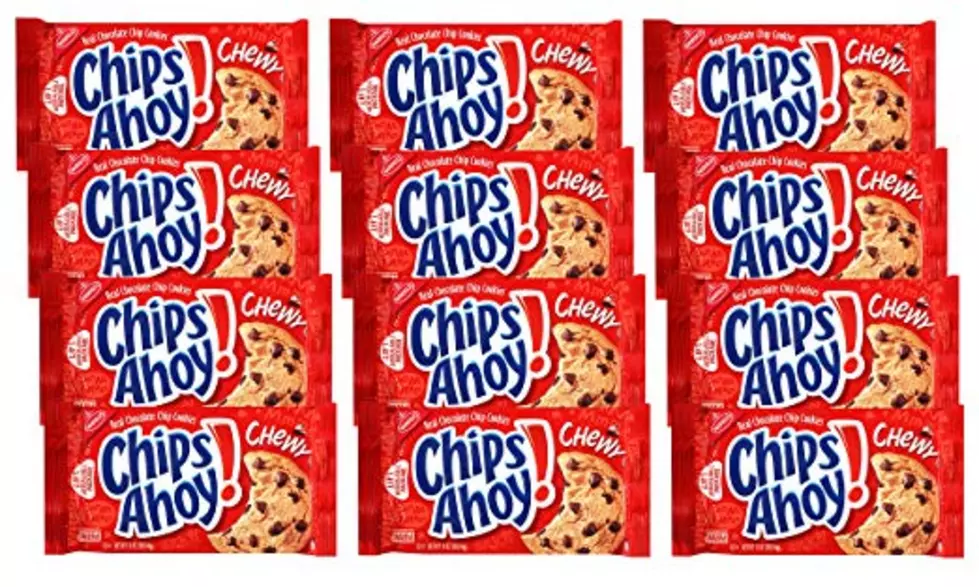 Why You Should Throw Away Your Chips Ahoys Immediately
amazon.com
Chewy Chips Ahoy cookies have been recalled over an "unexpected ingredient."
Mondelez International has voluntarily recalled boxes and boxes of Chewy Chips Ahoy across the U.S.
The company issued the recall after "unexpected solidified ingredients" were discovered in several packages.
No real details as to what those "unexpected solidified ingredients" may be, but they must not be good.
In fact, several reports of "potential adverse health effects" were received before the company made this voluntary recall.
Have Chewy Chips Ahoy at home?
Check your 13-oz. cookie packages for UPC code 0 44000 03223 4 along with the "Best By" dates of 07SEP2019, 08SEP2019, 14SEP2019 and 15SEP2019.
If those are on your cookies, those cookies need to be tossed—literally.
The company is urging people with possibly affected cookies not to eat them, but to instead simply throw them out.
The cookies were sold at retailers across the country as well as on Amazon.com, so share this news with anyone who you know loves their Chewy Chips Ahoy.
The recall doesn't give word about any refund associated with a recent cookie purchase, but they do say you can contact the company with any questions about the recall.
Mondelez International Customer Relations can be reached Monday-Friday 9 a.m to 6 p.m. EDT at 1-844-366-1171.
More From WFHN-FM/FUN 107