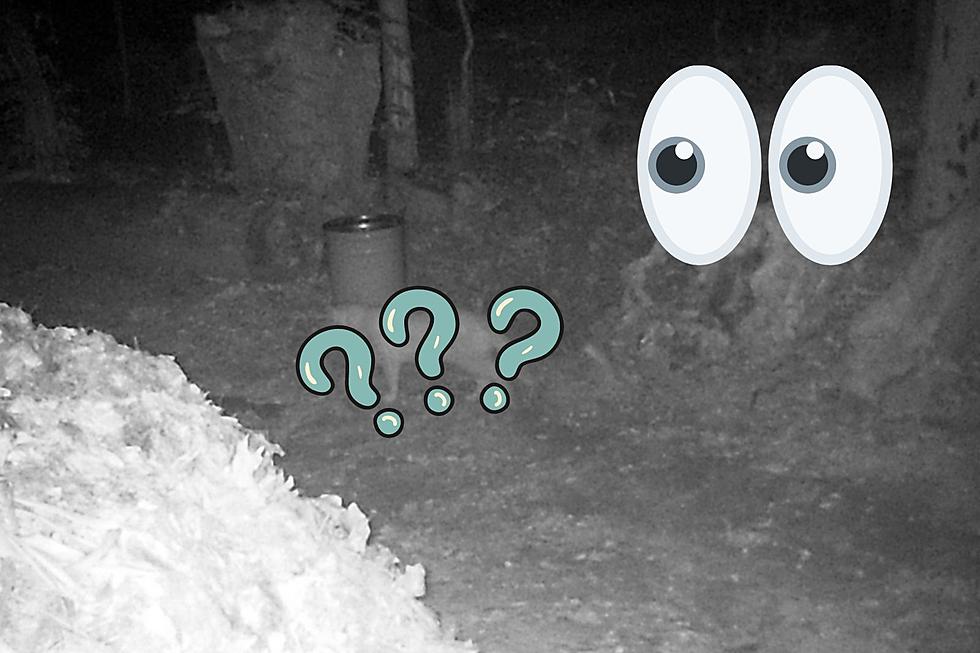 Nancy Hall Proven Right When Backyard Camera Captures Bobcat
Nancy Hall/Townsquare Media
If you've ever gotten into a silly dispute with your spouse and wished you had photographic evidence to prove your side right, then you know how thrilled I was to find this recent photo on my backyard trail camera.
Months ago, back when spring was just starting to warm up, I was woken up in the middle of the night by the weirdest scream I had ever heard. At the same time the motion sensor light in my driveway went on and I of course jumped out of bed to see what the heck was going on.
What I saw was a small bobcat with a freshly killed rabbit hanging from its mouth making its way to my backyard.
And yet no one believed me.
When I told my husband about the late night dinner I witnessed, he thought there was no way a bobcat was wandering in our backyard.
In his defense we do live in a pretty populated area, with a main road full of chain restaurants and shopping plazas close by. But I knew what I saw.
Like the crazy lady I am, I decided to buy trail cameras for our backyard to capture the bobcat I knew was out there. We set them up in late May around the yard, one close to our backyard compost area, and I sat back to be proven right.
Well, it took over three months, but I finally got my photo.
Just a few weeks ago our trail camera caught exactly what I knew it would, a small bobcat wandering down the path in our backyard.
He/She made their way past the compost around 4 A.M. and conveniently turned their head towards the camera so you could see the entire length of the animal's body. To me there is no doubt it's a bobcat.
Yes, I admit the picture is rather grainy and I had to zoom in fairly far to see the cat up close, but it is definitely a cat. And a much larger than average housecat cat at that.
A photo of the presumably the same cat from behind led to further debate about raccoon vs bobcat between me and my husband, but the above photo left no doubt in my mind.
There is indeed a bobcat in my backyard.
It's not the only animal wandering out there either. Keep scrolling to check out some of the best pictures the backyard trail camera caught while we waited for this bobcat to appear.
Surprising Shots From Nancy Hall's Backyard Trail Camera
Though originally set up to capture a bobcat thought to wandering through Nancy Hall's yard, this well placed trail camera managed to catch a lot more than that.
See some of the best shots from the summer.
Explore Nature in the Nude at Foster's Dyer Woods Nudist Campground
When you really want to get back to nature, there's a place for that in Foster, Rhode Island. If you're into that sort of thing, you can explore Dyer Woods Nudist Campground, where the hiking, swimming and volleyball playing are all done in the buff.
It's actually a beautiful campground with great hiking spots as you can see from the photos below.
More From WFHN-FM/FUN 107