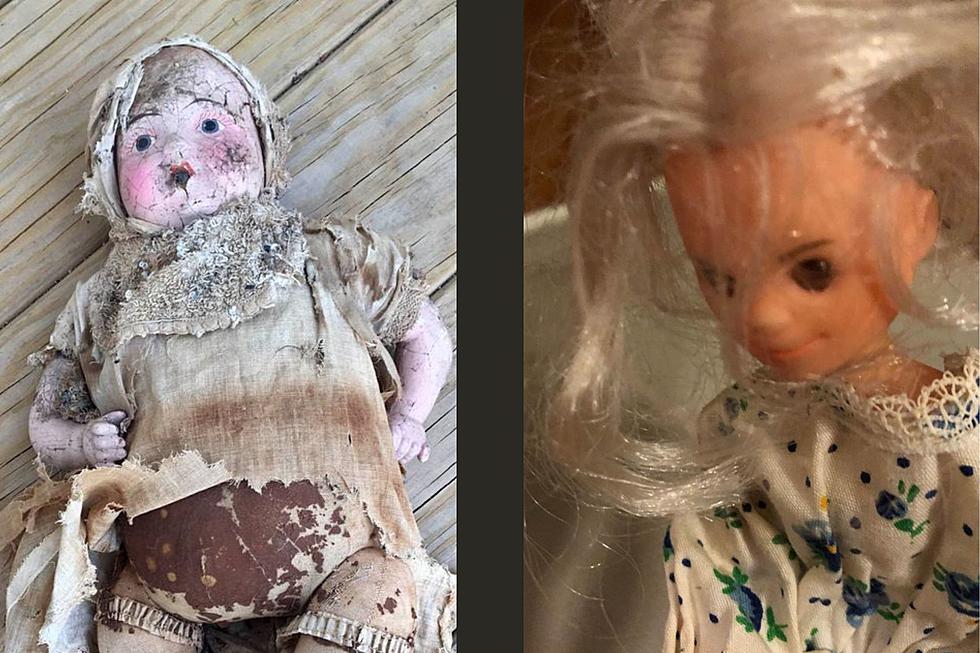 Which Creepy SouthCoast Doll Would You Dare to Bring Home?
Wendy Danforth Dufresne, Prudy Bottino via Facebook Marketplace
Why just watch a horror movie when you can put yourself in one? Two women on the SouthCoast have the perfect opportunity for those brave enough to welcome a creepy new member into their family.
Wendy Danforth Dufresne of Rehoboth listed her antique doll on Facebook Marketplace a few weeks ago, and honestly, we're shocked some horror enthusiast on the SouthCoast hasn't taken it off her hands yet. This doll looks like she's seen some stuff over the years, especially with her torn, aging clothing, cracked face, and bright blue eyes staring off into nothingness.
But as stationary and innocent as this doll may seem in a picture on the Internet, who knows? We get the feeling that once the lights are out at home and you're slowly drifting off to sleep, she would slowly turn her head and stare you down.
On the other hand, this doll for sale in East Wareham looks like she'd do a whole lot more than stare you down. Prudy Bottino listed her creepy doll on Facebook Marketplace a few months, and between the doll's rat's nest of a hairstyle, dark eyes and ever-so-slight smirk, we are seriously creeped out.
The Rehoboth doll is listed for $65 while the East Wareham doll is just $12. Money aside, though, which doll would you dare to bring home? Are you brave enough to welcome either one into your humble oasis?
Let us know inside the FUN107 app!
The Oldest House in Wareham Is For Sale, Take a Peek Inside This 1683 Treasure
Paranormal Activity Reported in Massachusetts' Bridgewater Triangle
More From WFHN-FM/FUN 107