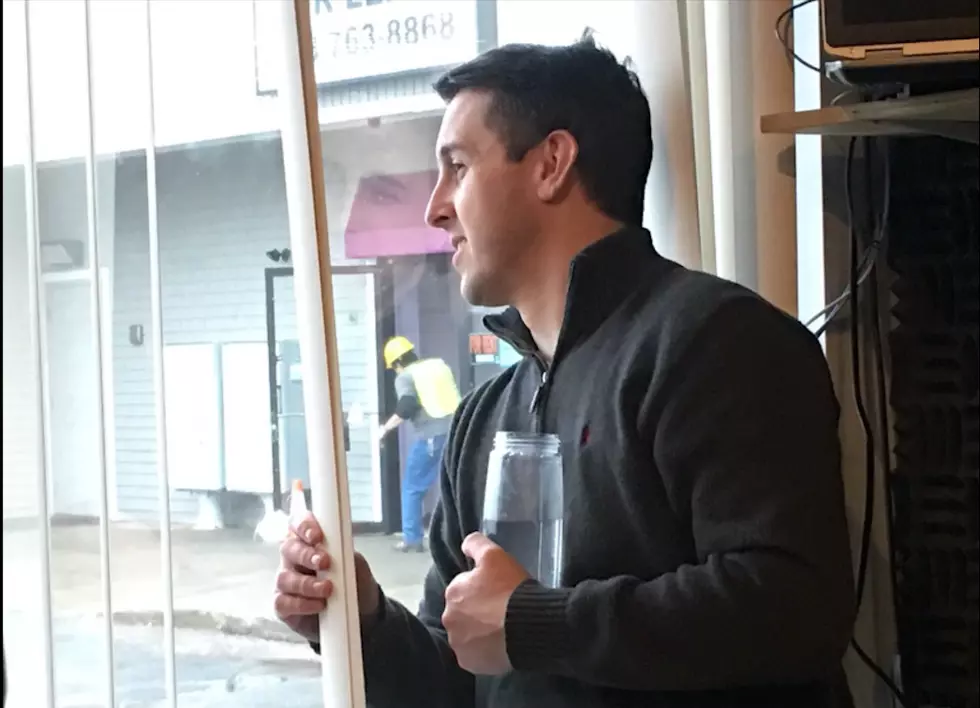 What The Heck Is Michael Rock Looking At? [PHOTOS]
TSM/Gazelle
Every morning, usually after the 7:50 News/Weather/Traffic, I catch Michael Rock staring blankly outside at the Sconticut Neck Plaza.
I've been secretly snapping photos of him from behind the board each morning for the last four to five months, all in anticipation for this Blog. Although I still have no clue to what he is thinking, I decided to input my own thoughts to what he "might" have been thinking... Enjoy!
"I wonder if it's going to snow today? Good thing my wife does the shoveling..."
"Here comes the sun, Do-Do-Do-Doo!"
"Maybe if I smile at that squirrel... it will gain my trust. I'll lure it in with my water bottle."
"Someday I'm going to climb that wind turbine.... Someday."
"Boy do I miss JR... Maybe if I stare out this window every day, he'll come home!"
"Happy Wife, Happy Life.... Happy Wife, Happy Life... Happy Wife, Happy Life...."
"Whoa! Somebody dropped a bag of Sour Patch Kids.... DIBS!"
"When I was young, I never needed anyone. Making Love was just for fun.... Those days are gone."
"Hey... What the heck is that septic tank worker pulling out of that manhole?"
"OH GOD! Never mind... NEVER MIND!!!! I might vomit." 
"Christine, Quick! Come check out this Zebra! There's a wild Zebra in Fairhaven!"
Christine- "Michael.... That's a Dog...."

*PAUSE*.........

Michael- "Oh."
More From WFHN-FM/FUN 107