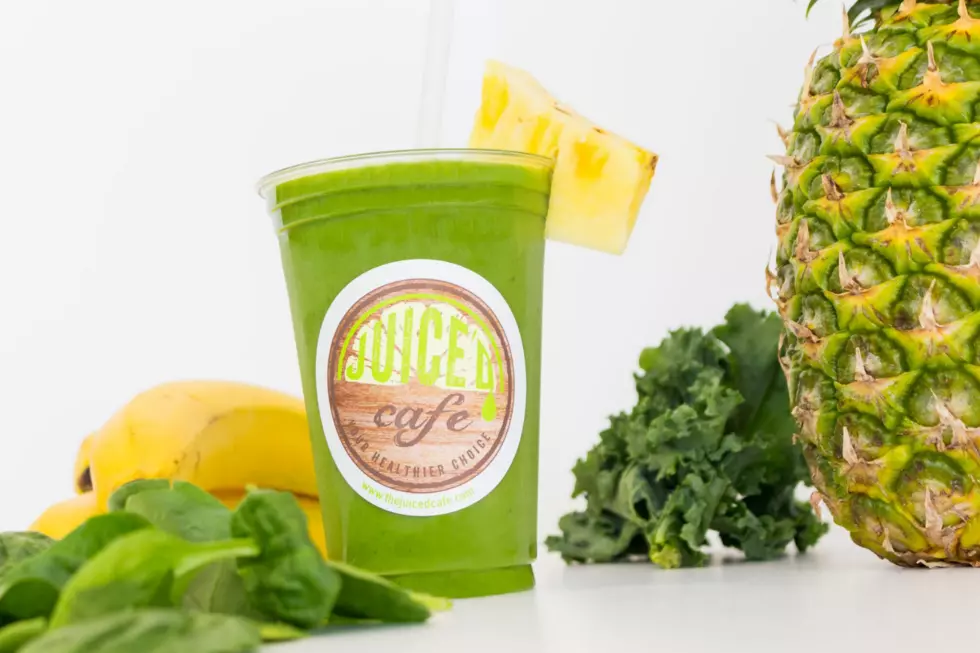 Third Juice'd Café Opening Soon in New Bedford
Photo Courtesy of Juice'd Cafe
Juice fans rejoice, there's a new café coming soon to New Bedford.
If you love Juice'd Café in Fall River, but not a fan of the drive from New Bedford, we have good news for you: Juice'd will have a new location opening up on June 11 at 984 Kempton Street.
Juice'd Café is the first food service business in Fall River to offer the local community a convenient and affordable source of healthy eating. Owners Stacey and Luis Gonsalves believe that customers will gain strength, energy, and mindfulness in their everyday life by eating better.
"We're the only clean label restaurant in the city (Fall River) that offers real smoothies with no sugar or additives, no corn syrup, just an all natural product," Luis told Fun 107.
Juice'd Café offers everything from juices, smoothies, burritos, burrito bowls, salads and even wraps. Looking to try something different? Fan favorite Super Food Smoothies include King Kale and Power House.
Opening up in New Bedford is not just another business move, it's also going back to Gonsalves' roots.
"It's my hometown; Juice'd Café is a healthy option for our community," Gonsalves says.
This will be the power couple's third location, and likely won't be their last.
"We're looking to move forward to a fourth location in New Bedford in the near future, so stay tuned for more info," Gonsalves said.
Juice'd Café locations can be found in Newport, Fall River, and soon New Bedford. Gonsalves also owns three Shear Genius Barber Shops and one Ms. Shear Genius Salon.
More From WFHN-FM/FUN 107