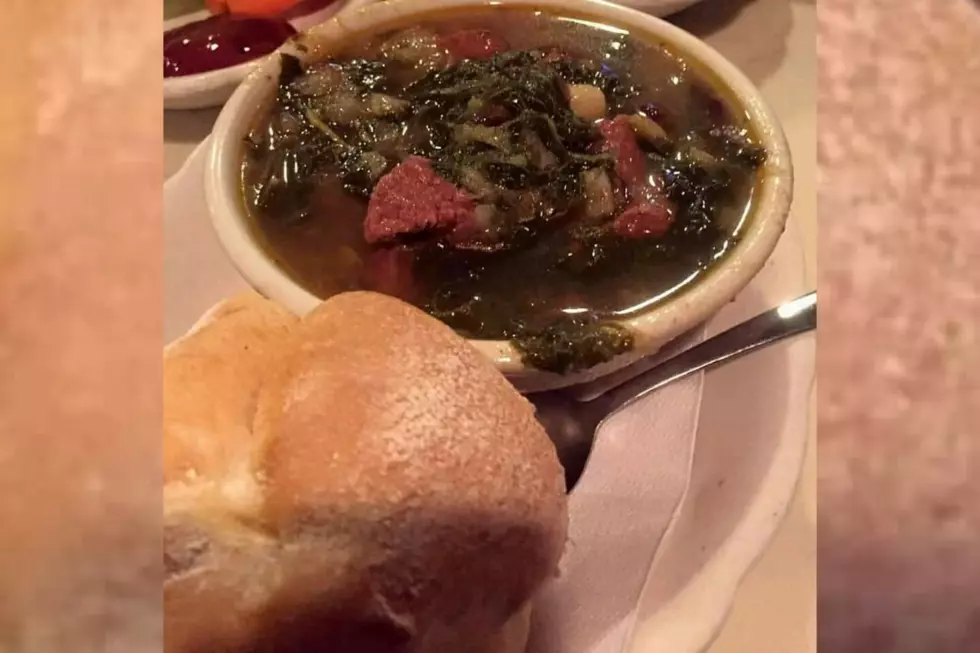 The Search for the Best Kale Soup on the SouthCoast [POLL]
Kale Soup From Bayside Lounge in Fairhaven
It's a Portuguese staple on the menu here on the SouthCoast, but the debate is red hot when it comes to the best kale soup around.
I've been looking to film Episode 4 of The Spatula – which I'm titling "Calling All Kale Soup Chefs" – for quite some time now, and I'm finally getting around to take on the great search.
However, I'm in dire need of a bit of help to find which restaurant people prefer for a delicious bowl of hot kale soup. This is where you can truly make a difference.
Ever since I was a little boy, growing up in my vavo's house, the distinct aroma of a hot pot of homemade kale soup always filled the air. From the second you opened up her door, you were smacked in the face with fresh kale and locally-sourced chourico boiling down in an old tin pot.
Man, what I would do to relive those nostalgic moments within the quaint house that was as Portuguese as it gets.
I'll admit that I'm a little fussy when it comes to kale soup and I know I'm not the only one.
Every restaurant has its own recipe, many with a lot of the same ingredients but then with each adding its own special flair. But the way a restaurant prepares its kale soup can go a long way in deciding which one you visit on any particular night.
After all, a simple bowl of kale soup sets the tone for your dining experience.
Below is a master list of restaurants all around the SouthCoast area from Swansea to Wareham and everywhere else in between. Choose wisely.
Enter your number to get our free mobile app
More From WFHN-FM/FUN 107