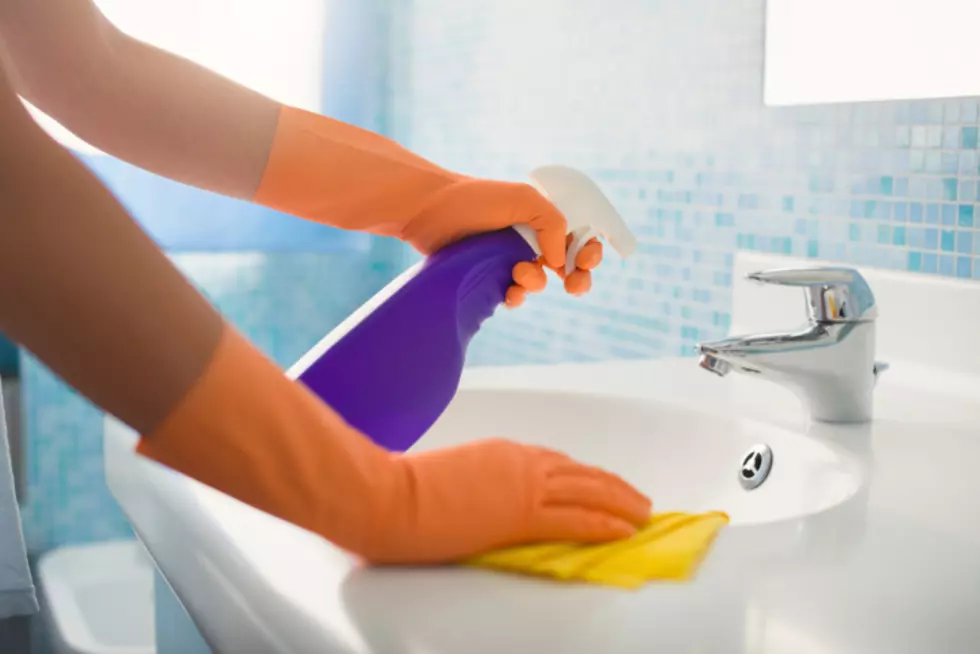 The Break-In Every Busy Mom Secretly Wishes Would Happen
diego cervo
No one wants their house to be broken into, but if it happens, this is the way you want it to happen.
A home in Marlborough, Massachusetts was broken into on May 15, but nothing was taken. Instead, the house was cleaned.
Seriously, according to the police report filed by the 44-year-old homeowner, the house wasn't robbed —it was cleaned.
I think I have literally had this dream. I go out and run some errands and when I return the house has magically gotten cleaner.
It's a great dream, but probably a creepy reality.
The guy whose house was broken into and cleaned says that he could just tell a stranger had been there. And after walking around, he found the beds made, the rugs vacuumed and even the toilets scrubbed.
The guy even reported that someone had made origami roses with the toilet paper rolls.
I guess the guy had left his door unlocked and thinks maybe a cleaning agency came to the wrong residence and straightened up.
That does sound much more likely than a random criminal cleaner being on the loose in Marlborough.
But it also really kills my dream of ever having my house criminally cleaned someday.
And no, I'm not willing to leave the door unlocked to see if this could happen to me, too.
More From WFHN-FM/FUN 107