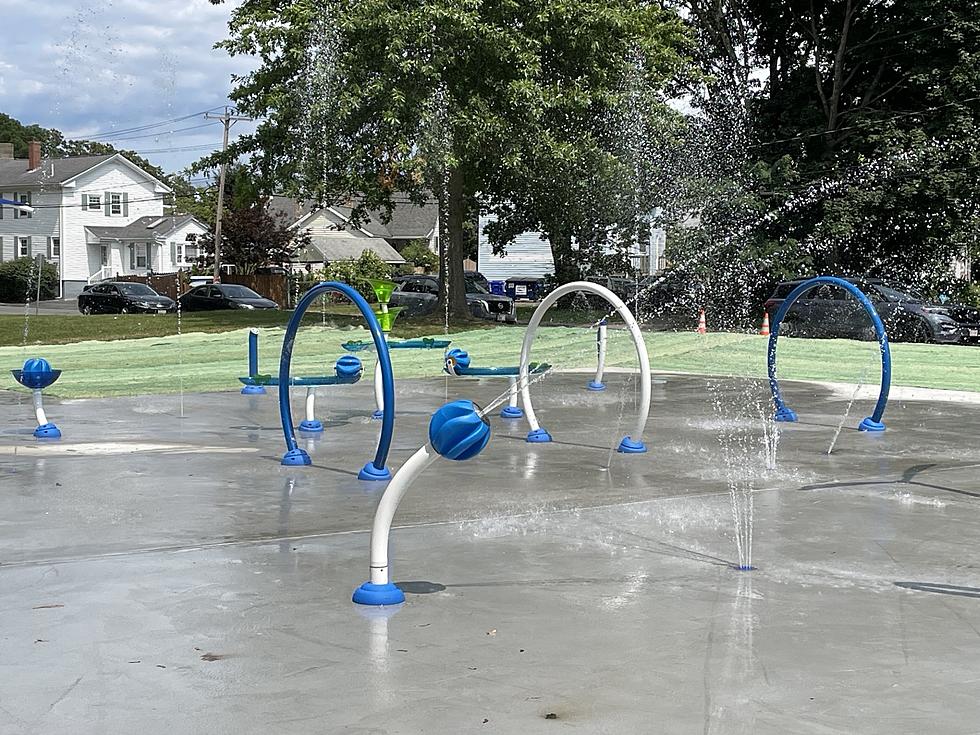 Stay Cool At New Taunton Splash Pad, Now Open
Photo courtesy AJ Marshall, Commissioner Parks, Cemeteries, and Public Grounds City of Taunton
We're just hitting those dog days of summer and it's the perfect time for Taunton's newest splash pad to open to the public.
In a ribbon cutting celebration on Friday afternoon, Mayor O'Connell and Taunton Parks and Recreation officially opened the new splash pad on the Weir Riverfront.
Visitors to the park on East Water Street have probably noticed construction of the cool, new spot for the last few months and now the actual splashing can officially begin.
Similar to the Hopewell Park splash pad, that has been keeping local residents cool for several years now, the new splash pad is a large, concrete area with sprayers of all shapes and sizes, plus an overhead bucket that will dump water on happy kids' heads at random times.
Many of the Weir Riverfront splash pad sprayers are rings and hoops, making my daughter think of a Harry Potter-style Quidditch pitch when she first saw it.
Pretty sure even non-Potter fans are going to be thrilled with the SouthCoast's newest splash pad too.
Parents are going to enjoy this spot as well, since there are tented areas creating shade for caregivers who might not be as eager to splash.
The Weir Riverfront Park is also home to one of two amazing New England Patriots themed playgrounds here on the SouthCoast.
Both features are certainly worth the trip, but if you are aiming for the splash pad specifically, AJ Marshall, Commissioner Parks, Cemeteries, and Public Grounds for the City of Taunton tells us the water will be running daily from 9 A.M. - 8 P.M. for the rest of the summer.
Need More Playground Ideas? Check Out Our Ultimate Playground Guide
The Ultimate SouthCoast Playground Guide features 48 public playgrounds throughout Southeastern Massachusetts and Rhode Island.
More From WFHN-FM/FUN 107