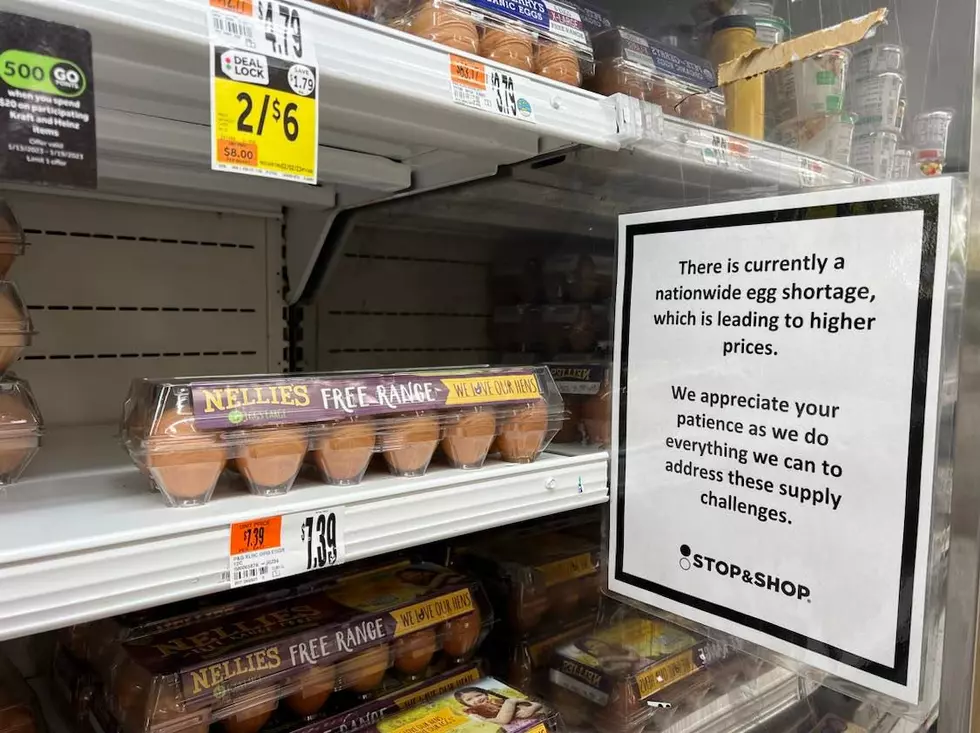 Why SouthCoast Egg Prices Are So Egg-spensive
Barry Richard/Townsquare Media
Anyone scrambling to find eggs in Massachusetts and Rhode Island these days may be wondering why those little bum nuts are so tough to find and are so egg-spensive – when you can locate them.
Your first instinct is to blame inflation for the high cost of eggs. That is a part of it.
According to the U.S. Agriculture Department, while overall year-to-year consumer prices are up more than seven percent, food prices rose 10.6 percent between November 2021 to November 2022.
The USDA said the price of eggs has risen 267 percent in the last year. Check the USDA's Egg Market News Report to see for yourself.
CBS News Boston reported egg prices in Massachusetts range from about $4 a dozen to as much as $8 "depending upon the type of egg."
But that's not the only reason egg prices have flown the coop.
As CBS News Boston pointed out, Massachusetts has a law on the books "that protects chickens by mandating a certain type of coop." That might also add a few cents to the cost of chicken eggs. The supply chain disruption and labor issues also contribute to the rising prices.
The main reason for the sharp increase in egg prices in many states, however, is the flu – Avian Influenza, or the bird flu. The USDA said more than 43 million egg-laying hens bought the farm after contracting Avian Influenza last year.
You may recall a similar outbreak impacted the turkey population early last year, resulting in fewer and more expensive Thanksgiving turkeys.
So now you know egg-sactly why your eggs are so expensive.
More From WFHN-FM/FUN 107