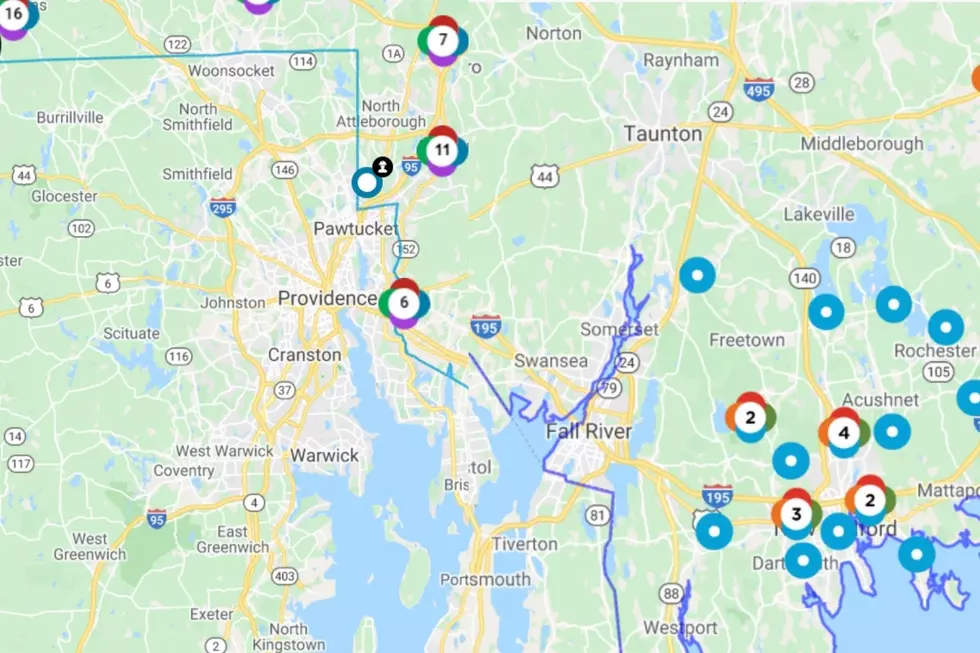 The SouthCoast's Updated List of Power Outages
Eversource and National Grid
It was a super windy night last night on the SouthCoast.  ML Baron, a weather watcher on Fairhaven's West Island, reported a wind gust of 58 miles per hour early this morning. Wind chills dropped down to just one degree just before the start of the Michael and Maddie show.
Not surprisingly, those high winds were the cause of some downed power lines and fallen tree limbs, which have caused some scattered power outages from Wareham and the Cape to Swansea and Rehoboth.
On the positive side, the power outages in the region were not widespread. This is important because it plays heavily into remote learning for schools during the COVID era. No power means no internet. No internet means no remote learning. Power outages have become much more important to school days than accumulating snow.
The drawback to these power outages being only localized means that your excuse for not getting those history and math assignments done is a little flimsy.
If you are still experiencing power outages where you are, you can access the up-to-the-minute power outage maps for both Eversource and National Grid here. They include restoration times.
TIPS: Here's how you can prepare for power outages
KEEP READING: Get answers to 51 of the most frequently asked weather questions...
More From WFHN-FM/FUN 107