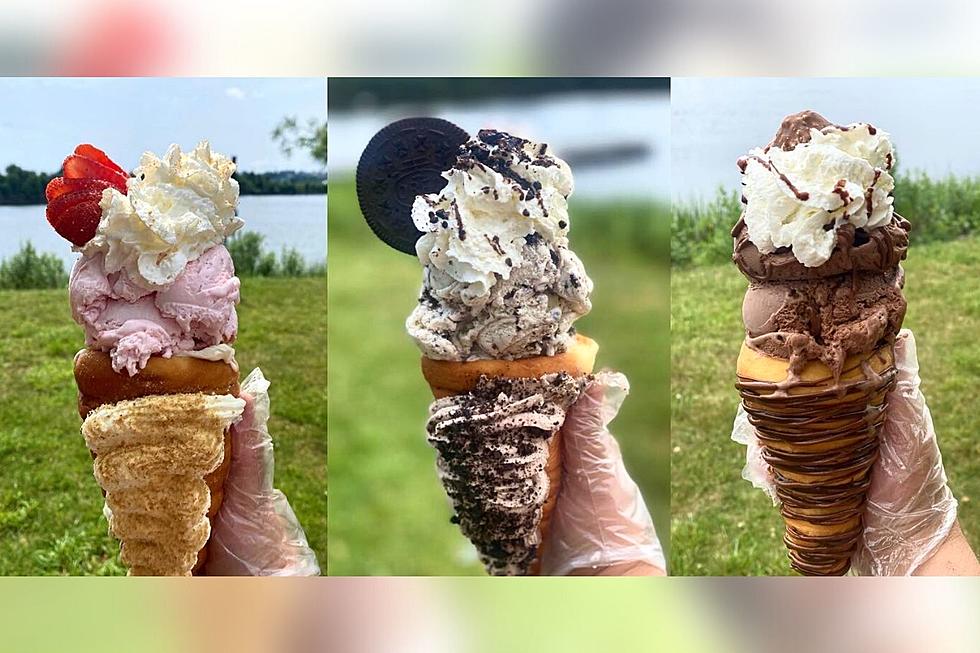 This SouthCoast Donut Ice Cream Cone Is a Dessert Dream Come True
Donut Factory
This popular SouthCoast donut shop has outdone itself yet again with an ice cream cone made out of – wait for it – a donut. Shocking, right?
Sometimes this popular treat goes by the name of a chimney cone, but that doesn't sound nearly as tasty as a donut cone; and yes, the idea has been around for a few years but there's no reason not to celebrate its return to the area.
Back in 2017, Country Whip had its limited run on donut cones, the Co-Nut, thanks to the help of another local business. For a typical ice cream shop, adding donut making to the list of things to do isn't the easiest. Not every donut shop wants to add ice cream to its list of offerings, either.
But Donut Factory can, and so they did.
Some places coat their donut cones in sugar before baking them so it can caramelize as it bakes. At the Donut Factory, it seems as though they take it a step further and coat the baked donut cone in whipped cream and toppings of your choice, and that's on top of the toppings you want added to the ice cream itself.
It is unclear how someone holds the whip-cream covered donut cone to enjoy it but we can imagine it's pretty messy no matter how you try to do it. Melting ice cream is probably the least of your worries at this point.
Honestly, if local eateries can just keep figuring out how to combine desserts in such wild, over-the-top ways, I think we'll all be happy.
Shoutout to the ice cream places that build ice cream sundaes on top of hot malasadas, though. They're still our number one treat.
Even more mouthwatering deserts to sink your sweet tooth into
Stop denying your sweet tooth and let it thrive. The next time the mood strikes, here is where to find the best of the best desserts on the SouthCoast.
The Weirdest Food Combinations That the SouthCoast Is Eating
We all love food here on the SouthCoast, but here are some weird food combinations that will leave you scratching your head.
More From WFHN-FM/FUN 107